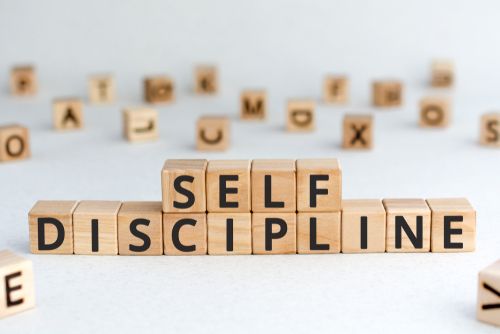 Many people of faith start the new year with a list of resolutions. Then, after a couple of months of trying to make all these new habits stick, they find themselves reverting to their usual way of doing things. While it makes sense to revise goals that may have been too lofty or unreasonable, part of the issue might be a lack of discipline. If there are areas of growth that you want to pursue, refining the way you approach them may be the best place to begin.
Start With Self-Awareness
Before you can improve your discipline, you need to understand what you are doing right and what holds you back. When something is easy for you, there are probably already good habits in place that help you achieve it. Conversely, if you are having trouble sticking to a particular goal, it's probably not due to a lack of trying or laziness. There are simply obstacles in your way that you have to remove first.
Start by listing your strengths and resources. Then outline the things that typically get in your way:
Lingering obligations that no longer appeal to you
Distractions such as television, video games or social media
Poor habits that work against your goals
Keep in mind that just because something ends up on this list, that doesn't automatically mean you have to get rid of it to be successful. For example, you may decide that taking the time to relax by keeping up with your favorite TV show is important for your mental health. The purpose of making the list is to get an accurate picture of how you are spending your time so that you can decide where your goal fits.
Limit the Number of Goals You Have
You may have lofty ideas of how your life should look. You want to be successful at work, eat right, exercise regularly, spend quality time with your family, and volunteer regularly with your church and in your community. If several of these areas need improvement, though, you are probably not going to get there by addressing all of them at once. You need to focus on one or two of them, and to do this, you must identify what's most important at this point in your life.
What is currently causing you the most stress? This is the number one indicator of where you need to focus. For example, if you feel a persistent sense of guilt about missing your kid's soccer games, your heart may be telling you to prioritize spending more time with your family by spending less energy striving for a promotion at a job you're already satisfied with. Your goals may be different during other seasons of your life, but you will naturally have more motivation to work toward improvements that are already at the forefront of your mind.
Create a Reasonable Plan
One of the most common mistakes people make when working toward new goals is expecting too much too soon. Building strong habits takes time. You are not going to go from being a couch potato to running five times a week immediately. In fact, it may take several months or even a year to work up to it. Lasting growth usually happens gradually. Give yourself grace by breaking your resolution down into smaller, more reasonable steps, and you are more likely to achieve it in the long run.
This process works for any goal you set. It may seem like a lot of preparation at first, but after you put it into practice, you may notice that discipline gets easier with every hurdle you overcome and each success you have.