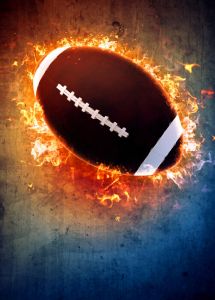 Joe Kennedy, Bremerton High School's assistant football coach, has been suspended after he defied the school district's orders to not pray on the field after the high school's football games. Bremerton has been praying on the football field for the last seven years, and only recently has it become a controversy. When he was told by the district he needed to stop praying on the field, he originally planned to comply. However, he later had a change of heart, and he prayed after the game as he always did in the past. The district has put him on paid leave while it decides what to do next.
District Investigation
The district was originally made aware of Kennedy's praying back in September. While there is no specific report that brought it to light, some of the students wanted the district to clarify what the district's policy was on things like this. After the district investigated, it told Kennedy he could offer his team motivational speeches as long as they didn't mention religion. Kennedy never asked any of his players to join him, but there have been times when players, parents, and coaches from both teams have joined him on the 50-yard line to pray. This is what the district is concerned about. It doesn't want anyone to feel pressured to join in, and it also doesn't want anyone to feel excluded because they do not want to participate in the prayer.
Change of Heart
Kennedy is a marine and feels like praying on the football field is part of his religious freedom. Because he did not coerce or ask anyone to join him, he doesn't understand what the problem is. However, he originally decided he would comply with the district's ruling. He didn't want to risk his job or get into trouble for defying the district. However, after watching an inspirational movie, and with the advice of the Texas-based Liberty Institute, he had a change of heart. When he decided to pray, he had many supporters meet him in the middle of the field, and his prayer was only about 15 to 20 seconds long.
The district is worried Kennedy openly praying at a school-led event is a violation of federal law. Others may feel their religious rights are being violated, which could land the district in hot water. Because of this, it decided to suspend him. This suspension means he will not be allowed to participate with the football team during practice, games, or in the locker room. However, he may attend the games as a spectator, and he is still being paid through the duration of his contract as of now.
Satanic Temple
A Satanic temple is protesting the coach praying on the field by showing up in dark robes. Members were invited by several students in the hope of getting the district to further clarify the ruling. Abe Bartlett, the senior class president, was one of the students who invited the Satanists. When asked why, he said, "The main reason I did it is to portray to the school district that I think we should either have a policy that we're not going to have any religious affiliation or public religious practices, or they should say people are going to be allowed to practice their religion publicly whatever their beliefs. They need to either go black or white. I don't think this controversial middle ground is what our school needs." These Satanists are actually atheists who don't believe Satan exists. However, they see him as a symbol of rebellion.
We will have to wait and see what happens to Coach Kennedy. In the meantime, he will have to do his praying off the field.