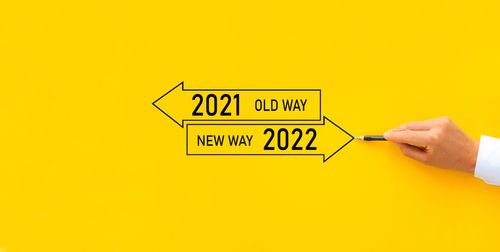 Many people make ambitious resolutions each new year. Their follow-through may end up being less than optimal, though. If you have trouble reaching the goals you set, you may just need to reimagine them to benefit others beyond yourself. Approaching your goals from a helpful mindset rather than just viewing them through the lens of your personal agenda may be the motivation you need to meet them.
Improvements in Health
How many times have you set an intention at the start of a new year to lose weight, get in better shape, adopt a healthier diet or add some other habit to improve your physical vitality? Improving health is one of the most common resolutions that people make. Unfortunately, it's also one of the most frequently abandoned within the first few months of the year. Incorporating healthy changes for the good of others may help you stick to your goals.
Start with food choices. Supporting local farmers and businesses can help you add more seasonal produce to your diet. Being mindful of the nutritious donations you want to make to the local food pantry can help you choose better options for yourself, too. If you want to exercise more, you can combine that wish with a fundraising opportunity such as the Leukemia and Lymphoma Society's Team in Training races. Coupling your health goals with helping others allows you to make the most of your efforts.
Positive Financial Changes
Making a fresh start on financial well-being is another popular resolution. It's gratifying to pay off debt and build up your savings account. Having extra money to help out the less fortunate can be a motivating factor for skipping those small, unnecessary purchases that add up to a lot of wasted funds.
The easiest way to focus your finances on helping others is to donate. In addition to supporting the positive impact your church has on the community through your regular tithe, make room in the budget for some of your favorite causes:
Homeless housing
Soup kitchens
Child sponsorship
Animal shelters
Literacy programs
Alcohol and drug rehabilitation
Community centers
Creation Care
Cleaning out closets and getting more organized at home can make almost every other aspect of your life easier. It saves time during your morning routine and allows for a calm, serene environment to relax when you return. Adding the extra benefit of helping the environment by redistributing your excess can energize you to stay on task when it comes to culling your belongings.
For most of the items you are getting rid of, you can probably find places to donate them so that they don't end up in a landfill. For example, clothing can be donated to safe houses and homeless shelters. Your local library is likely to take gently used donations to sell in fundraisers or donate to schools. If you are satisfied with the state of your home and want to keep your new cleanup habits fresh, adopt a section of the public park or roadways as a family, picking up trash that others throw out and making sure it ends up where it's supposed to be.
Social Agenda
When reflecting on what could make their days more meaningful, many people express a desire to improve their social lives. If one of your goals for the new year is to put yourself out there more or make new friends, you can choose volunteer opportunities where you will meet new people. You may just find your new best friend or the love of your life while you are making your community a better place together.
The new year is a good time to turn over a new leaf. If you have a list of good habits you'd like to build, finding a way to benefit others can give you extra inspiration.