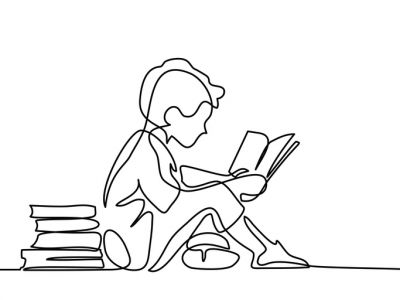 If you're a reader, you most likely don't need any help finding books. It's all too easy to find novels that will transport you through words to other places and times. But sometimes you need a nonfiction book that will offer you a glimpse into history. Instead of reading textbooks, choose a biography of someone who made a difference. Here are four notable Nobel Laureates that you might want to consider.
Toni Morrison
Morrison has won international acclaim for her literary work. "Beloved" earned her a Pulitzer Prize and the American Book Award in 1988. She's written 11 novels, an opera, two plays and many other pieces of nonfiction works. She came from a working-class family who instilled a sense of heritage in her, and she was able to translate that, along with her love of language, into stories that have resonated with millions around the world. Stephanie Li's biography of Morrison reveals a storyteller who had to overcome racial, gender and economic barriers to become the beloved novelist she is today. She won the Nobel Prize for Literature in 1993.
Gertrude B. Elion
Elion is a 1988 Nobel Laureate in Physiology or Medicine. She set out to cure cancer, earning both bachelor's and master's degrees in chemistry in the 1930s. Unable to secure a fellowship, largely due to her gender, she worked as a food quality supervisor for a supermarket before finding a job with a pharmaceutical company as George H. Hitchings's assistant. The two of them made important discoveries for drug treatment in cancer, AIDS, malaria and leukemia. Elion was unable to finish her PhD, but was awarded an honorary SD from Harvard. We have her to thank for organ transplant medications. She made a huge impact in the world of medicine, but not many know her name.
Elfriede Jelinek
Jelinek is often criticized for not accepting her 2004 Nobel Prize in Literature in person. Instead, she sent a video message to present at the ceremony. However, many others praised her for revealing her anxiety disorders that made it impossible for her to board the airplane or take part in the ceremony. Her most well-known work is "The Piano Teacher," which was made into a movie in 2001. But her portfolio includes many forms, from plays, screenplays, and radio dramas to libretti. Her main topics focus on feminism, sexual abuse and human relationships. Jelinek should inspire you to live your best life, no matter what disabilities you have.
Elinor Ostrom
To date, Ostrom is the only woman who has received a Nobel Prize in Economics. Even stranger, her education was in political science, not economics. Her alma mater, UCLA, rejected her PhD application for economics, because she did not have high school trigonometry, but they did accept her into the graduate program for political science. Ostrom shared her 2009 Nobel Prize with Oliver E. Williamson, but that does not diminish her contribution for "analysis of economic governance, especially the commons." Her research into how police departments function most effectively is probably what she is most well-known for, but she went on to study the relationship between society and natural resources. Although she earned many distinguished awards in economics and political science, Ostrom's name is not widely recognized outside of academic circles. But it should be.
Even if you don't have a passing interest in economics, her story is entertaining and inspirational. Ostrom also faced many barriers in her chosen profession. Her parents did not want her to go to college. In her academic research, she went against the popular opinions and ended up having to leave UCLA due to the conflict. Ostrom forged a path for women economists and political scientists to receive international attention.