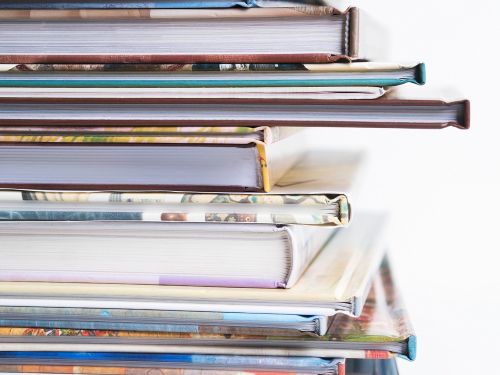 Summer beach reading season doesn't have to be postponed because the beach is closed. Simply put a lawn chair in the backyard, slap on some sunscreen and enjoy the great outdoors. Looking for some interesting books for your children? Remember these Newbery award winners from the past that still have a message for kids today.
"Carry On, Mr. Bowditch" by Jean Lee Latham
This children's biography introduces readers to Nathaniel Bowditch, a sailor who pioneered navigational systems even though he was an indentured servant. Bowditch wanted to attend Harvard to study mathematics, but due to economic circumstances, that route was not in his future. He didn't let that stop him from learning. Harvard offered him an honorary master of arts degree and a chair in mathematics, even though he taught himself calculus and navigation.
"The Bronze Bow" by Elizabeth George Speare
This story is set in first-century Galilee, at the time of Jesus. Speare appeals to readers of all genres through her use of battles, romance and espionage during a historical period that sets the stage for generations. Many teachers use this book as a discussion starter about ethics and morals, but the story itself can be interesting on its own. Speare is the recipient of two Newbery awards. The other was "The Witch of Blackbird Pond."  
"Shadow of a Bull" by Maia Wojciechowska
This 1965 Newbery winner tells the story of a Spanish boy who has a dream of his own but is expected to follow in his father's footsteps. He wants to be a doctor, but his heritage is that of a bullfighter in Spain. It's a beautiful story of dignity and following your heart while respecting your family.  
"Julie of the Wolves" by Jean Craighead George
The main character is torn between the old culture and new in this 1973 Newbery Medal winner. Julie is raised by her father until she is a teenager. He goes missing. Subsequently, she gets married at the young age of 13 and runs away. She becomes lost in the tundra and learns to communicate with wolves. She has to decide whether to stay with the wolves or go back to her home. Note: There is a sexual assault scene in this book.
"Roll of Thunder, Hear My Cry" by Mildred D. Taylor
This is a memorable story of a young girl growing up during the depression and under the Jim Crow laws in the south. It's part of a series of books about the family. As the story is told from a child's perspective, it offers a unique view into how racism impacted every aspect of life. Other books in the series include the following: 
Song of the Trees
Let the Circle Be Unbroken
The Road to Memphis
The Land
"Lincoln: A Photobiography" by Russell Freedman
It's rare for a nonfiction book to receive the Newbery Medal, but this biography that features photos of Abraham Lincoln received many positive reviews for tackling a complex historical subject. Freedman deals with all of Lincoln's life, from his childhood to his assassination, allowing children to understand Lincoln's impact on the United States.
"Joyful Noise: Poems for Two Voices" by Paul Fleischman
This Newberry Medal winner is meant for two or more people. It's a collection of poetry designed to be read out loud. Each poem celebrates a different insect, from cicadas to honeybees. It's perfect for outdoor reading to learn to appreciate bugs and creepy crawlers and to experience poetry in a different light.
Read With Your Children
Reading aloud with your kids helps them understand the world. They develop language skills and learn to listen more effectively. Most importantly, reading with your child creates a bond and memories that will stick with them for generations.