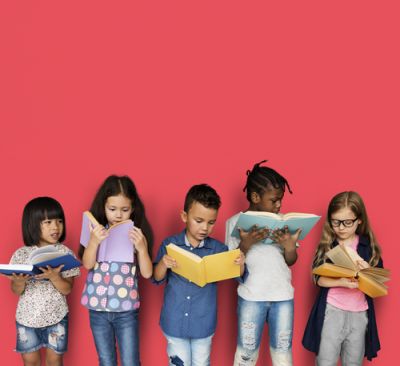 Understanding other cultures helps children learn empathy for others. Books are a great way to introduce traditions and culture. April is Arab American Heritage Month. Here are some great books to open a dialogue with your children about a part of the world that is politically complex.
"My Grandfather's Masbaha" By Susan Daniel Fayad
This book is set in Lebanon, and it has a universal theme of gratitude. Grandfather uses a masbaha, a string of prayer beads, to help his grandson to count his blessings. Fayad is a professional educator who writes from her experience. She honors her father with this book for elementary age children.
"Lailah's Lunchbox: A Ramadan Story" by Reem Faruqi
Faruqi uses her own experiences to bring this picture book about Ramadan to children. Lailah doesn't want to join her classmates in the lunchroom because she is fasting. She is worried about being different. Fortunately, the librarian and her teacher help her learn that she can have friends who respect her beliefs. It's a great introduction to Ramadan.
"Snow in Jerusalem" by Deborah Da Costa
A Muslim boy and Jewish boy care for the same stray cat in Jerusalem. The book is written for kids ages 6 to 10, and it's a beautifully illustrated book that preaches peace and harmony between two groups that have been at war for generations. It's a story about finding common ground instead of arguing.
"Oranges in No Man's Land" by Elizabeth Laird
Laird is an award-winning author who based this story on personal events. Ten-year-old Ayesha must journey through war-torn Beirut to find a doctor and medicine for her grandma, who is dying. It's written for middle school and older readers.
"A Little Piece of Ground" by Elizabeth Laird
This chapter book for upper elementary and middle grade readers features a young boy as its hero. Karim is trapped in his home in Palestine by a curfew. He just wants to play soccer with his friends. Although he finds a place to play, it's dangerous for him to be outside. It's a serious book about what it's like to live under military occupation.
"Ten Things I Hate About Me" by Randa Abdel-Fattah
Jamie/Jamilah seems to live two lives. She is Jamie at school, hiding her Muslim heritage. At home, she lives as Jamilah under her father's "stone age" ideas of being a strict Muslim woman. She can't ever be herself. The book is written for ages 12 and up. It's a great novel about finding your place in life and accepting who you are.
"Razia's Ray of Hope: One Girl's Dream of Education" by Elizabeth Suneby
This picture book is based on a true story about a new school built just for girls in Afghanistan. Razia wants to attend, but there are many barriers to going to school. Education and family are emphasized. Children of all ages will understand more about Arab culture by reading this book.
"Fear of Beauty" by Susan Froetschel
This serious book for teenage readers is an award-winning novel that portrays what it's like to live in rural Afghanistan. Separate cultures come together to find the truth about a young man's death. The story is told from two perspectives. Sofi, the mother of the young man who dies, wants to know who murdered him. US Army Special Ranger Joey Pearson wants to oust the "infidels" from the region. Their cultures clash as they search for answers.
Introduce Your Kids to Other Cultures
Books contribute to our understanding of the world. Reading can take your children places that they can only imagine. Books illuminate the dreams, passions and scars of those people around you by revealing beauty that is often overlooked.