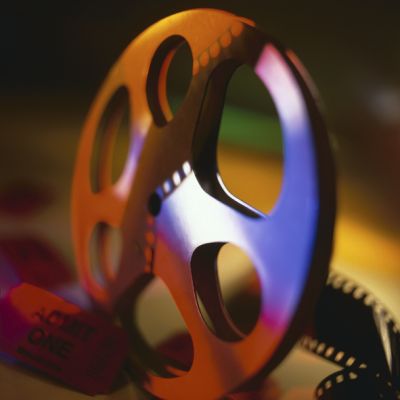 In March, "The Shack" opened in theaters in the U.S. to mixed reviews. Although the movie did much better than expected, it had its critics due to its unorthodox theology. Still, as a faith-based movie, it did well. It was one of the more heavily publicized movies in the year, so you probably knew it was out. But 2017 gave us some other faith-based movies that didn't have the media blitz of "The Shack." If you're looking a flick that focuses on faith, here are eight movies that you might want to check out:
"The Resurrection of Gavin Stone"
This comedy-drama is about a washed-up man who used to be a child star. He returns to his hometown, where he pretends to be a Christian in order to star in an Easter play. It's a family-friendly movie that didn't receive a lot of hype.
This movie, based on the book written by Lee Strobel, opened a week before Easter. It follows Strobel's quest to find evidence disproving his wife's faith. The book is well-written and easy to read. The movie may not have received rave reviews, but it's an interesting story about atheism, faith and the historic evidence that Jesus lived. Watch the movie. Read the book. Discuss with friends.
You might have missed "All Saints," especially if you lived along the Gulf Coast. The movie opened the same weekend that Hurricane Harvey struck Texas. It's based on a true story, and features a pastor of a tiny church who is ordered to shut the church down, but he attempts to save it. It also highlights the plight of southeast Asian refugees, as the church tries to save a family who came to America.
"Same Kind of Different as Me"
This film has a blockbuster cast that includes Renee Zellweger, Greg Kinnear and Jon Voight. It had a rough road to get to the screen, as it was originally scheduled to be released in April 2016, but didn't make it to theaters until October 2017. It's the story of an art dealer who befriends a homeless man to save his marriage. Although the film's trailer was reported as awful, the film itself is an interesting story of how three people's lives converge and how each one is changed.
An atheist has a near-death experience, which challenges his purpose and faith. It's rated PG-13 because it deals with alcohol and drug issues. It's about change, but it portrays atheists as unhappy and discontent.
Technically, "Silence" is a 2016 movie, but it had a limited release in late December to qualify for the 2017 Oscars. The American Film Institute selected the movie as one of its 10 movies of the year. It follows the story of two 17th century Jesuit priests from Portugal to Japan, where they want to find their mentor and spread the gospel. It's a highly acclaimed movie, but tackles some serious themes. Many consider this one of Martin Scorsese's best films.
"God Bless the Broken Road"
This film honors the military, telling the story of a young mother whose husband dies while fighting in Afghanistan. Her faith is tested as she raises her young daughter. It's about someone who faces a crisis of faith after an overwhelming loss. The story is based on the song "Bless the Broken Road" by Rascal Flatts.
Kevin Sorbo, who also starred in "Let There Be Light" takes center stage in this post-apocalyptic feature that has many themes of faith. "Why did God let this happen?" The story revolves around a 19-year-old girl who must take care of her siblings in a world where the dollar has collapsed.