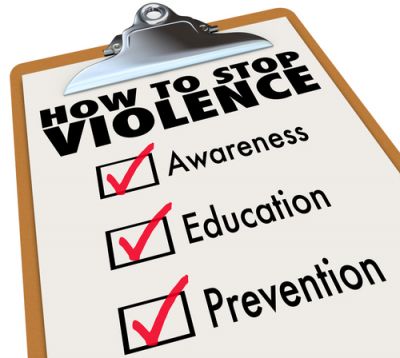 October is National Domestic Violence Awareness Month. There are hundreds of resources available for victims of domestic violence. Online, you can go to Thehotline.org. Locally, practically every community has a crisis center where victims can find immediate assistance to be safe. And while those resources are excellent, many victims have cultural or religious concerns that are important. Here are some specialized resources for people who are being affected by power-based violence.
Jewish Resources
The National Council of Jewish Women has information on domestic violence and can refer women to specific local organizations. For example, the Jewish Coalition Against Domestic Abuse in Washington, DC, provides services to all people regardless of faith, but they do have a background in the Jewish community. The Faith Trust Institute has a page of FAQs about domestic violence and the Jewish faith. The information is focused on Jewish customs and traditions. One of the questions is, "Isn't the wife responsible for Shalom Bayit (peaceful and harmonious domestic relations)?"
Muslim Resources
The Faith Trust Institute also has a page for Muslim women. The FAQs have answers based on the Quran and Islamic tradition. The key thing to remember is that violence is wrong. Another good resource is the Asian Pacific Institute on Gender-Based Violence. The Islam community is beginning to realize the barriers that Muslim women face in reporting domestic violence. More organizations are helping women face these challenges so they can have a safe home.
Hindu Resources
It's hard to imagine that domestic violence is a problem in the Hindu community, because the faith is considered nonviolent. But consider that the World Health Organization estimates that 33 percent of all women deal with domestic violence. Although there aren't many organizations in the United States that focus on South-Asian women, there are a few. DAYA, based out of Houston, is one of those. On their website, they do have a page with national resources.
Christian Resources
Faith can play a part in healing from domestic violence, but it can also be a barrier in reporting. Interfaith Partners is a great resource for victims and responders, such as clergy or lay people. (FYI—this resource also offers Jewish and Muslim information.)
It is getting easier to find Christian-based resources, as more denominations understand the depth of the problem. The U.S. Conference of Catholic Bishops has information that targets the Catholic Church's response to domestic violence. With a little research, it's easy to find the same type of information for other denominations.
Native American Resources
In 2017, the StrongHearts Native Helpline was launched by the National Indigenous Women's Resource Center and The Hotline to specifically target Native survivors in Kansas, Oklahoma and Nebraska. Domestic violence survivors of any state can call, but the service is developing its network. Native Americans are much more likely to experience rape or sexual violence than other races, but the community has complex needs. It's hoped that this resource will help to provide support and connections within this population.
Awareness Is Key
Domestic violence is a serious problem for everyone in the community when it happens. Children come to school and need more attention to learn, which places stains on the educational system. Friends are often caught in the crossfire of domestic violence. If someone protects a victim, they are often targeted by the abuser. Employers lose valuable employees when a victim has to move to be safe.
Knowing how to find resources to help victims can be extremely beneficial. Victims often don't know where to turn. They're ashamed and overwhelmed. Have empathy and don't judge if you know someone who is affected by domestic violence. Help them find the resources to make the right choices to be safe and live without violence.