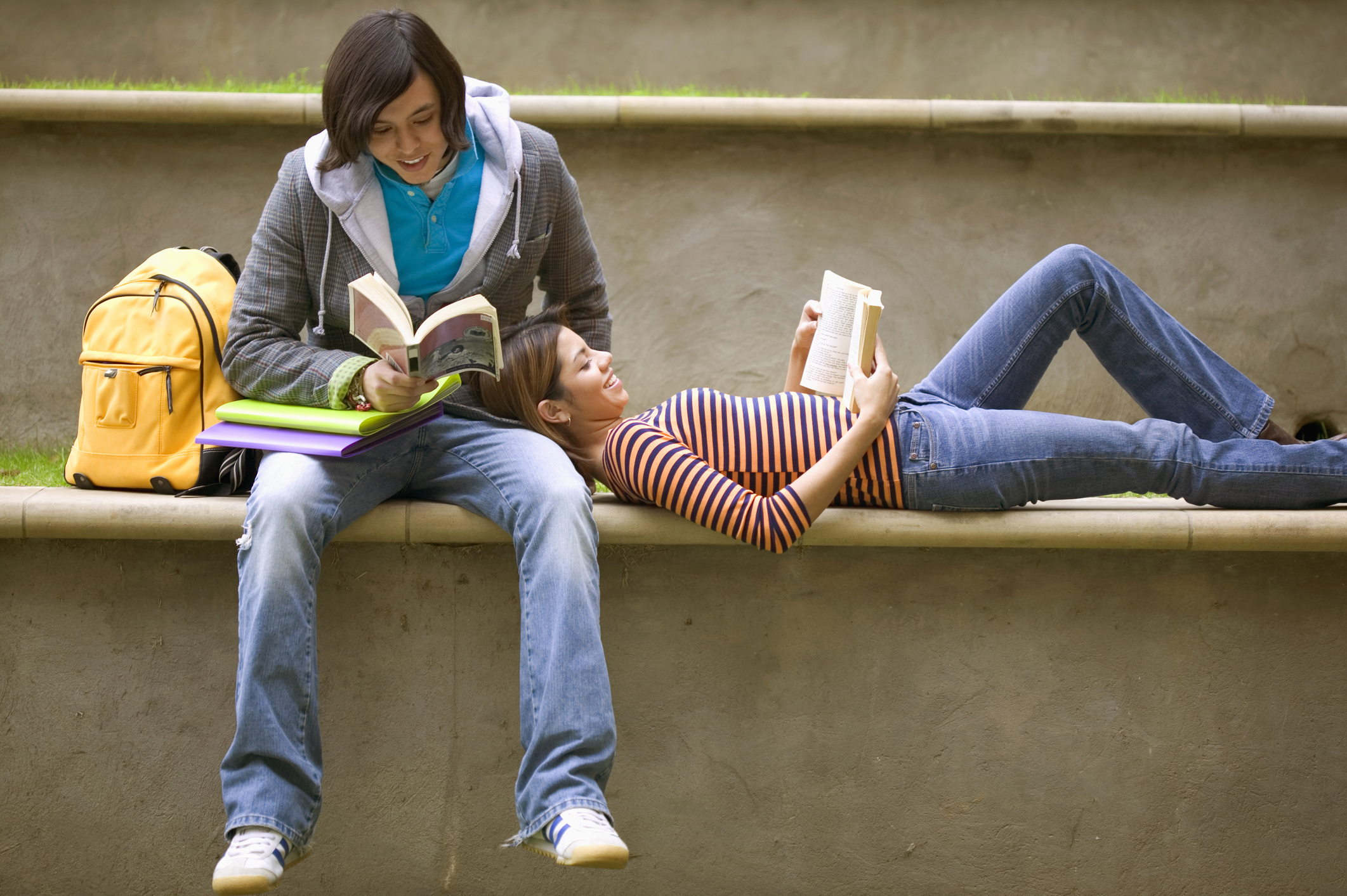 If you're looking for some books to keep your children engaged over the summer, give them ones that help them understand other religions and cultures. Here are a few for teenagers, aged 13 and up, that have received acclaims for their writing and understanding.
"I Am Apache" by Tanya Landman
Siki witnesses the brutal slaying of her younger brother and vows to avenge his death. She becomes an Apache warrior and earns the respect of the men of the tribe because she has the skills and keeps training to prove herself. The novel is set at the end of the 19th century and uses historical accounts to build its narrative.
"The Breadwinner" by Deborah Ellis
Parvana and her family live in Afghanistan. As a girl, Parvana is not even allowed to shop for food. Once her father is arrested for simply having a foreign education, she comes to the conclusion that the only solution for her family is for her to transform herself into a boy to become the breadwinner. There are five total works in the series, which give teenagers a look into what it is like to live under oppression.
"Half-Caste and Other Poems" by John Agard
Poetry might not be most reader's first choice for a summer afternoon of fun, but this book of poems for teenagers explores issues of both race and identity. Agard is a top performance poet in the UK, and he celebrates human diversity with words of wit, compassion and hope, without glossing over the violence, grief and politics that have been a huge part of the civil rights movement.
"Refugee Boy" by Benjamin Zephaniah
Alem, a teenager from Ethiopia, visits London with his father. He wakes up one morning to discover his father has left him in London, because of the political issues in his home country. Now that he is a refugee, he must figure out what to do. England's government refuses to grant him asylum, then he loses his parents. It is a very gripping tale of being an orphan in a foreign country.
"The Weight of Water" by Sarah Crossman
Kasienka and her mother emigrate from Poland to England to search for Kasienka's father. Kasienka deals with immigration, a first love and alienation in this bildungsroman novel about family. She is teased at school because she doesn't speak good English and she is different. Crossan handles the plight of a young woman quite nicely in her first novel.
"Artichoke Hearts" by Sita Brahmachari
Sita Brahmachari won the Waterstone Children's Book Prize 2011 with this novel about grief and love in a teenager's life. Her family is full of secrets, and as she begins to discover those secrets, she must deal with her Nana Josie's declining health, a first romance and her outspoken and chaotic family who overlook her.
"The Arrival" by Shaun Tan
Immigration is the theme in this graphic novel. Jeff Smith, author of "Bone," said this about the novel: "A shockingly imaginative graphic novel that captures the sense of adventure and wonder that surrounds a new arrival on the shores of a shining new city. Wordless, but with perfect narrative flow, Tan gives us a story filled with cityscapes worthy of Winsor McCay." It's a fabulous look at why people leave their homeland to start over.
"(Un)arranged Marriage" By Bali Rai
Although American children do not generally understand what an arranged marriage would be like, they do understand family expectations and learning to be themselves amidst family pressure. This novel tackles that issue, as well as looking at how modern culture affects today's families in which tradition plays a huge role. Rai uses his own experience to relate to readers more personally.