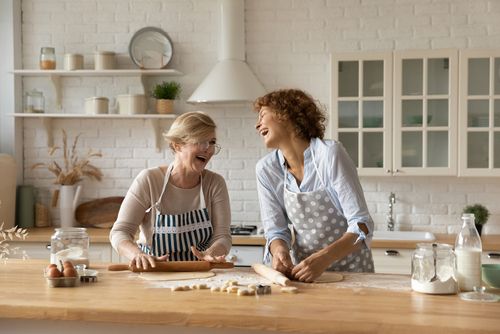 Sometimes people want to serve in their faith communities but they can't seem to find their niche. They have several skills they would love to share with others but lack the outlet to do so. One way to incorporate more people into your community service is to call upon enthusiastic bakers to bless people who work hard in your city. Here are a few steps you can take to plan a successful thankful baking program.
1. Choose Recipients
The first thing you need to do is choose the lucky people or groups who will receive the baked goods. Consider all who protect and serve your community as well as those who could use a little extra cheer:
Firefighters and other first responders
Hospital staff
Nonprofit staff and volunteers
Assisted living residents and staff
Once you have chosen a group to honor with your delicious gifts, you have enough information to announce your intentions. Decide what type of baked items you want to give away (bread, cookies, cake, etc.) to simplify the message.
2. Invite Participants
Every successful program needs enthusiastic volunteers. Of course, you want to invite people who love to bake or have recipes to share. To ensure the safety of all involved, you may want to consider having those who are actually working in the kitchen or preparing the baked goods participate in a food safety course. This ensures that everyone starts on the same page when it comes to cleanliness standards.
While baking is the star of the event, it's not the only thing that has to happen. It's important to consider other tasks too. Even children who are too young to help with the baking can decorate the boxes that will be used to deliver the final products. You also want to find people who are willing to deliver the packages to their intended recipients at the end of the event.
3. Plan Event
Next, select a time and place to hold the event. Check your church's calendar to find a free spot. After all, you don't want to plan to take over the kitchen when another meal is being served.
If the calendar is full, you may want to consider combining the baking program with another event, especially the first time you do it. For example, many churches put aside a specific time to decorate the property for holidays or the upcoming season. If you plan your event right before or after the decorating happens, you may get more volunteers simply because they're already planning to be there. It's also a good idea to seek advice from your organization's leaders about scheduling.
4. Delegate Leadership Roles
While you may be in charge of the event as a whole, you are going to need other competent supervisors to make sure all components run smoothly. The kitchen in particular needs someone who knows where everything is and can set up and direct the baking process so that it works efficiently. If others are decorating cookies or wrapping the baked goods before they are packaged, a volunteer in charge of making sure they don't run out of supplies is necessary. Finally, delegate a person who is in charge of checking the final packages and ensuring that they are delivered in a timely manner.
No matter what skills or interests your faith community members have, you can probably find a way to harness their passions for good. A program that allows experienced bakers to give back by doing something they enjoy can spread happiness. It's a great way to recognize those who serve your city or could use some extra love.