Where You Can Find The ULC's Ordination Certificate
The Universal Life Church Ministries's ordination certificate can only be found in the Ministry Products section of , where all the forms of ministerial documentation we offer are located. It is referred to as the "ordination credential certificate" there, and can be found in the top spot under the "Bestsellers column" on the right hand side of the Ministry Products section.
Like the rest of the items found on , the ordination certificate can be ordered online through the safe and secure Authorize.net payment processing system which accepts all major forms of credit and debit cards; mail and money order payments are also acceptable. The ULC Ministries unfortunately does not offer PayPal at this time, nor will our staff take orders over the phone. Please email us if you need assistance with making an order or are interested in making a mail or money order.
What You Can Do With A Ordination Certificate
The ordination credential certificate is essentially used by Universal Life Church ministers to demonstrate their ministerial status. It is only legally required when ULC ministers are registering as wedding officiants or filing for marriage licenses with county clerks, but only for specific states and counties. Always make sure to contact the county clerk of any county where you will be performing wedding ceremonies to make sure that your ordination through the Universal Life Church Ministries will be accepted there and to see if you will need an ordination certificate and other types of ministerial documentation in order to be able file for a marriage license.
Other types of ministerial services where having a ULC credential may be useful, though not legally required, are baptisms, funerals, and chaplain work.
Why ULC Ministers Can't Print Their Own Ordination Certificate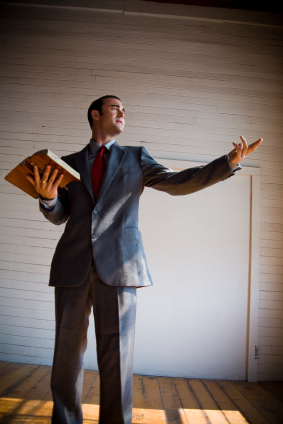 All of the branches of the Universal Life Church originally allowed their ministers to print their own ordination certificates from home using their own printers. Unfortunately, these ministers frequently used low-quality printers that created unprofessional and unofficial-looking certificates whose validity came to be frequently questioned by county clerks when they were used to file for marriage licenses. Currently, there is not a single branch of the ULC that allows its ministers to print their credentials from home (to the best of our knowledge) due to county clerks' concerns. The professionally-printed credentials the ULC Ministries now offers are more than sufficient to meet the requirements of county clerks.
These policies unfortunately mean that it is impossible for ministers of the Universal Life Church to get their ordination certificate through any method but snail mail. Accordingly, the ULC Ministries does not have its ministers' credentials available on any of its websites nor can its staff email them to ministers who need credentials in a hurry.
How The Ordination Certificate Is Made
Every ordination certificate sold by the ULC Ministries is professionally printed by a private print shop in Seattle, WA. They are transported to the ULC Ministries headquarters (also in Seattle) where our ministers' names and ordination dates, as well as our official church seal and presiding chaplain's signature, are added to the face of every credential.
The Universal Life Church Ministries's ordination certificate is aesthetically appealing, printed on thick, high quality paper, and looks great (and official!) in a frame.