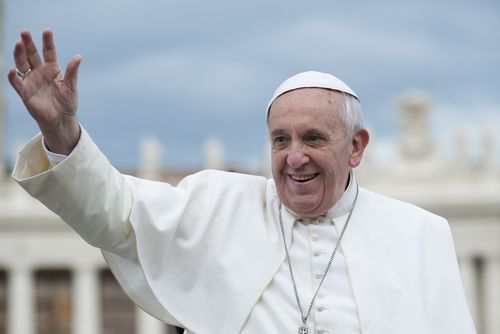 In 2019, Pope Francis visited Abu Dhabi. It was a historic moment when he, along with other religious leaders, formed a group of nine representatives known as the Higher Committee on Human Fraternity. This group is meant to recognize what many major religions have in common, allowing them to work together in shared interests such as charity and prayer. Now, as the world struggles with the novel coronavirus pandemic, the committee has taken action in a combined attempt to spark hope among Christians, Jews, Muslims, and others. In what some may consider a controversial moment, the pope offered his support and joined an interreligious prayer on May 14. 
What Did the Day of Prayer Look Like? 
Not only did the interfaith committee promote prayer for an end to the pandemic, but the members also shared their support for the scientists and medical workers around the world struggling to develop a vaccine. In addition to prayer, participants were encouraged to fast, to give money, to perform acts of service, and to aid those who have been negatively impacted by COVID-19.
Rather than creating overarching instruction for what the day should entail, the Committee on Human Fraternity simply offered guidelines and suggested that everyone act according to their respective religion. The interfaith day of prayer made a big splash in religious communities across the world, with many sharing their thoughts on Twitter and other social media platforms. Visible participation could be seen across many different groups. 
What Was the Pushback?
Speaking during Mass, the pope acknowledged the possibility that some would be shocked or even outraged by his participation in multi-faith prayer. He clearly stated his own opinion, promoting camaraderie and the universal value of prayer and hope among all people. His words were not enough for everyone though, and some especially conservative Catholics vocally spoke out against his actions. Angry messages came through in the form of tweets and other avenues, disrespecting both the pope and the day of prayer and claiming that associating with "infidels" went against the teachings of the Church. Some Catholic organizations further criticized the pope by stating that this was just one more in a long line of shocking actions that have included the following: 
The pope has voiced support for attempts to prevent global warming. 
He has stressed offering mercy over the strict following of religious doctrine.
He has worked to find common ground with other major religious groups.
Angry responses to the day of prayer were not limited to conservative Catholics. Some among other religions, including Christians, Jews, and Muslims, also voiced negative feelings. While not everyone agreed with the event, the responses were generally positive, with negative feedback being mostly restricted to more extreme groups within participating religions. 
Can Prayer Create a Lasting Sense of Hope?
Interfaith prayer is part of the Committee for Human Fraternity's attempt to open up a dialog and promote human camaraderie between what have been in the past distinct religious groups with little peaceful association with one another. While not everyone loves the idea of crossing historic boundaries, it may be a powerful tool for sparking widespread hope. A group of religions working together has the potential to create larger movements and offer more aid to important projects. Most importantly, these efforts spread a message of working together for results that benefit everyone. 
The interreligious day of prayer this spring created a unique sense of fraternity between religions. Groups of all kinds were able to pray in a way that fit with their own religious values while also offering support that went beyond religious boundaries. While there was some anger and pushback as a result, the message of hope seemed to be met with a majority of positive responses and may help create a lasting sense of friendship for the remainder of the pandemic.