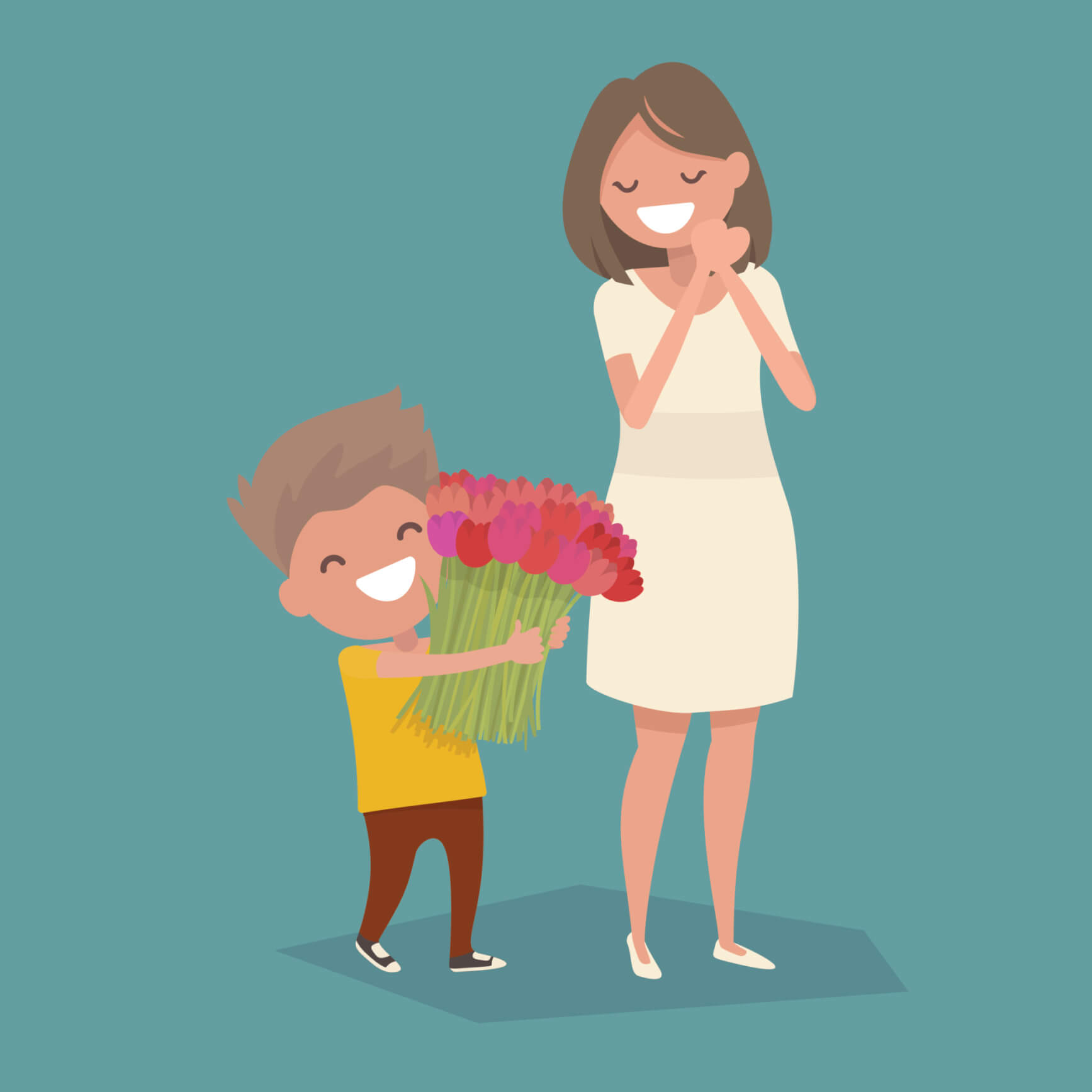 Mother's Day is a time when people take a step back and take a moment to appreciate their mother. It is celebrated in many different ways, with the common denominator being to show you are thankful for your mom and all she has done for you. Really, we should all be thankful for our mom year round, but Mother's Day gives us a chance to truly express it. Here are some ways you can show your mom you are thankful, no matter how old you are or how far apart the two of you live from each other.
Give Her a Call
Honestly, almost all mothers love to hear their child's voice. Take a few minutes to call your mom and thank her for everything she has done for you. Ask her how she is doing and give her an update on your life. It will mean the world to her that you took a few minutes to give her a call.
Take Her Out to Eat
If you live close enough, taking her out for a meal may be a perfect way to thank her. After all, she has probably provided you with many meals in your lifetime. A Mother's Day brunch before or after church can be nice, but things might be very crowded around this time. To avoid this, you could try a couple different things:
Make Mom a meal at home Call to make a reservation so your wait time is minimal Celebrate on a different day so things aren't quite so hectic Go to a restaurant that may not have quite as many people or as long of a wait
These can help prevent long wait times, which your mom will be sure to appreciate.
Give Her a Gift
You probably know your mom pretty well, so get creative and think about what things she might like to receive from you. Here's a hint: She probably doesn't want to receive cleaning items or appliances for Mother's Day. Think more along the lines of relaxation. Some bath salts or a foot spa may be nice if she likes to pamper herself. If she isn't into that kind of thing, you might want to buy her a nice shirt or a piece of jewelry. Consider having the grandkids make something special for her too.
Homemade gifts often mean more to moms than anything you could buy at a store. This is true even when you are an adult. Many mothers feel sentimental when their children have left and started families of their own, so making a book with pictures and memories can mean more than you will ever know. Don't be surprised if Mom gets a little teary when you give it to her, though.
Be Thankful Year Round
Mother's Day is a special day, but really being thankful for your mother year round is important. Picking up the phone every once in a while is a good start. Invite her over to visit or take her out to eat if money allows. Little things like this throughout the year can help her feel special and appreciated. Mothers often don't get the appreciation they deserve, so now is a great time to start making up for it.
These are just a few ways you can honor your mom on Mother's Day. The most important thing is to acknowledge your mother in some way. Give your mother a call if you live far away, and perhaps have a gift or card delivered to her. If you are close, taking her out and giving her a gift can be a great way to say thank you and show her how happy you are that she's your mom.