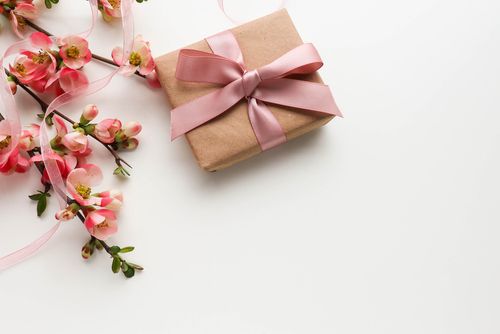 Buying a gift for a wedding used to be a stressful endeavor until gift registries came into play. Now, you simply visit a couple's registry and pick out a pre-selected item that they already want and love. But what happens when you're invited to a vow renewal ceremony? Vow renewals are like weddings, but not, which means you may have to throw your ideas about gift-giving out the window. To save you time and trouble, consider giving something from the following list as a vow renewal gift so you can get back to daydreaming about the upcoming party.
Chip in for a Special Trip
Everyone loves a good vacation, so chipping in for a special trip for the couple is a no-brainer. This is the type of gift that takes months of planning, which means you know the couple very well, or they are family. You and other family members and friends can coordinate the budget to make sure everyone pitches in equally, but leave the trip planning to someone with experience.
If you are the one in charge of setting up the vacation, here are a few ideas to start with, in order of shorter stays to longer ones:
2-night deluxe cabin getaway
3-day theme park adventure
4 days in a Las Vegas hotel
1-week in the Caribbean
10-day European cruise
Choose Something Personal
When you're lining up your gift options, lean toward the personal. If someone has invited you to a vow renewal ceremony, it's likely because you have a long-standing relationship with the couple. Your gift should reflect what you know about them.
If you have inside jokes together, you can use that information to create a gag gift that will give the couple a good laugh on the day of their ceremony and party. You can also go a sentimental route and choose a gift that evokes a shared past or memory together.
Explore Vintage Shops
If you want outside inspiration for your gift idea, try heading to a vintage store or a high-end thrift shop. This is particularly great if the couple renewing their vows has sustainability on their minds.
Shopping for pre-loved items is not only better for the environment, but it's also more interesting because everything you find will have a unique story to it. Even if you have yet to learn exactly where a vintage wall clock or tea set came from, you can feel the history under the surface. That's part of what makes vintage items unique and memorable gifts. Look for something that is exactly as old as the couple's relationship to really blow their minds.
Consider an Art Commission
Another unique route you can take with a vow renewal gift is to commission a one-of-a-kind piece of art. Most people enjoy art but need help figuring out where to start when choosing things for their homes. Instead of buying a mass-printed canvas featuring a boring bouquet, help your friends or family members out by giving them a piece of art that someone made just for them.
Start by looking for artists online who accept commissions. You can find people on Twitter, Facebook, or Instagram. Make sure the art style fits the couple's aesthetic. Better yet, ask the couple for permission to take pictures of some of their home's design pieces to give the artist inspiration and better ensure the new piece properly fits in the home. Then, choose either a theme and subject or a photograph of the couple. Plan this gift in advance to allow the artist time to complete the piece.
Just like a traditional wedding, you can get any type of gift for a couple renewing their vows. The most important thing is that you don't show up empty-handed.