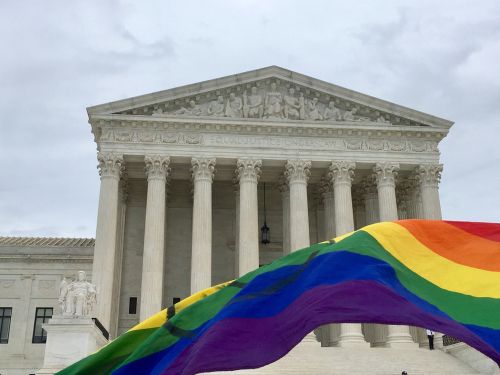 The past few months have brought about massive changes to the lives of American citizens. In the midst of big questions about how best to handle COVID-19 outbreaks, a wide variety of human rights issues have also been brought into the spotlight. One of the big issues facing the country is the ongoing debate surrounding LGBTQ rights.
This debate often involves religious conservatives as a major player, as they generally argue that LGBTQ individuals should not be afforded equal rights. A recent Supreme Court ruling changes the way businesses are able to respond to LGBTQ individuals and may in turn pave the way for more questions about religion and sexuality.
What Changes Will the Recent Decision Create?
The Supreme Court's decision in June of 2020 expanded existing federal antidiscrimination laws to include people belonging to the LGBTQ community. The verdict was decided based on the 1964 Civil Rights Act, which makes it illegal for employers to treat certain employees differently than others based on traits such as their gender, race, and more. The Civil Rights Act should now solidly protect people from being fired or not considered for a job based on their chosen sexuality as well.
How Are Religious Conservatives Affected? 
One of the biggest arguments against the solidification of LGBTQ employees' rights was based on the religious standpoints of some Americans. One of their main concerns is that the court's decision will impact freedom of religion, preventing religious people or business entities from being able to choose who to hire based on their values. Some areas of specific concern for these groups are businesses directly related to their churches and organizations such as schools.
The legal conflict created by these differing interests requires the Supreme Court to try and find a balance between two very important aspects of US law: freedom of religion and antidiscrimination policies. It is difficult to please everyone, and oftentimes leaning one way or another can create loopholes that prevent a group from being able to take the actions it wants. The issue goes both ways, and no matter which direction the court leans, there is some give and take.
What Will Future Cases Look Like?
While this Supreme Court case will lead to notable change, it is far from certain what other factors will come into play. Other Supreme Court cases could impact how effective the current ruling is in the real world by determining other areas where LGBTQ rights may be more of a gray area. For instance, another issue that is soon to be decided in court is whether adoption agencies, which are often run by religious groups, must be required not to refuse adoption to potential parents based on their sexuality. This and other big decisions down the road will continue to impact the lives of Americans on both sides of the issue.
Are There Other Opinions?
When examining the apparent conflict between members of the LGBTQ community and more conservative religious individuals, it is important to remember not to over-generalize anyone. While there is some disagreement on these matters, many church groups are gradually becoming more inclusive to LGBTQ members, which may help smooth things over in the long run. While it is up to each group to make its own decisions, new laws will continue to affect people of all kinds.
The Supreme Court's decision on LGBTQ rights should make it illegal for businesses to discriminate against employees based on their sexuality. This has created some debate, especially among some religious groups that feel that they should have the option to pick and choose who to work with in order to fit their values. More court cases down the road and changes within many major religions will likely continue to shape these issues as time goes on.