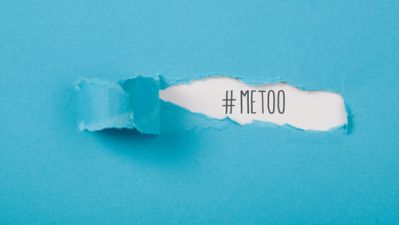 Southwestern Baptist Theological Seminary (SWBTS) has been dealing with the #MeToo movement in the past few weeks. Let's start at the beginning when concerns were raised over the then-SWBTS President Paige Patterson's advice to women who were in an abusive relationship. Reportedly, Patterson told abused women that they "should focus on praying and be submissive in every way." Although the comments were made over 18 years ago, it set off a controversy in the Southern Baptist Convention.
Patterson was a leader in the SBC and at SWBTS. He once argued that a woman should not be involved in teaching men. The highest calling for women is that of being a mother and grandmother. He has argued against divorce, even in cases of extreme abuse, preferring a temporary separation.
Recently, over 3,000 women in the SBC signed a petition calling for the leaders of the SBC and Board of Trustees at SWBTS to remove Patterson because of his stance on abuse and women. The Board of Trustees met and determined to retire Patterson, allowing the college to take a different direction in leadership. At this meeting, the board gave Patterson full honors of retirement, a paid salary, the title of President Emeritus and Theologian-in-Residence (at SWBTS) and a home that he and his wife were building on campus.
It felt like a hollow victory for the #MeToo movement. Patterson had to resign, but he did so without giving up anything. Very few men in the SBC criticized Patterson for his views. It was as if the SBC and SWBTS were saying that they don't take abuse seriously. It sent a negative message to women in the church.
A Complete Reversal
Just a few days after the announcement that Patterson would retire with full benefits, the SWBTS board made another announcement. Patterson was stripped of his title and benefits that were granted by the leadership. What happened?
The Board of Trustees received new evidence that Patterson, when he was president of Southeastern Baptist Theological Seminary, told a female student not to report an alleged rape to the police. Instead, the student was advised to forgive her assailant. The incident occurred in 2003 but represents an ongoing problem on campuses throughout the United States, whether at a faith-based institution or not.
The Board concluded their statement saying this:
Further, the Seminary stands against all forms of abuse and grieves for individuals wounded by abuse. Today, (Interim President Dr. Jeffrey Bingham) made it clear that SWBTS denounces all abusive behavior, any behavior that enables abuse, any failure to protect the abused and any failure to safeguard those who are vulnerable to abuse. Additionally, Dr. Bingham called for the SWBTS community to join the Body of Christ in praying for healing for all individuals affected by abuse.
Is Patterson's Downfall a Win for #MeToo?
It's good that the SWBTS stood up for women with their decision to strip Patterson of his benefits. Any secular organization would never have stood for its CEO or other leader saying and doing the things Patterson did without penalties. Sadly, Patterson's wife, Dorothy Patterson, was to be named Theologian-in-Residence with him. It was her retirement house, too, that was lost. She is another victim in this situation.
Ms. Patterson is a biblical scholar in her own right. In 2015, she was described as "a prophetic voice to an anti-family culture, fearless and unwavering in her theology of womanhood," and "one of today's leading scholars on the topic of biblical womanhood." She has received a Doctor of Ministry from Luther Rice Seminary and a Doctor of Theology from the University of South Africa. We can only hope she isn't silenced because her husband is no longer in leadership.