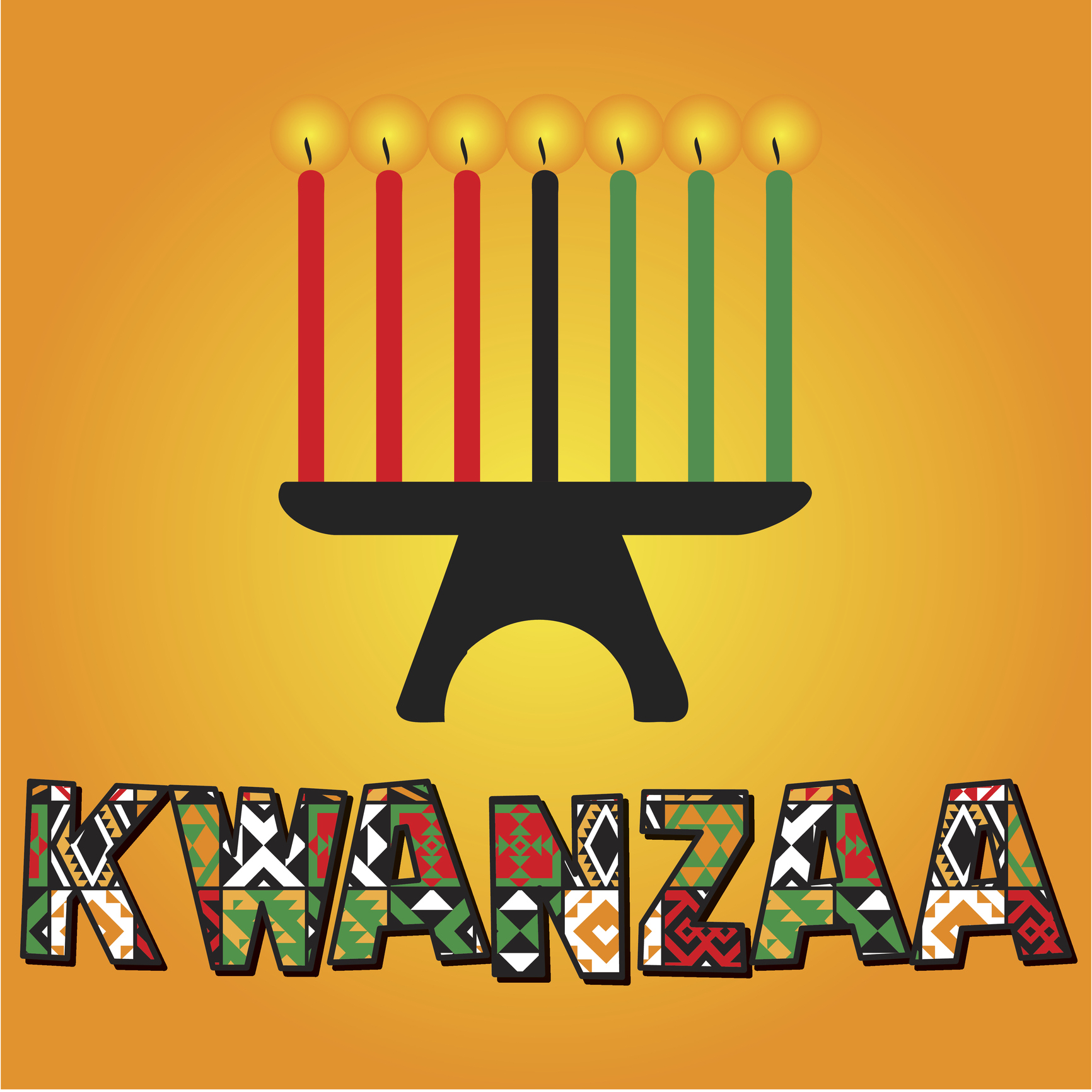 "Our children need the sense of specialness that comes from participating in a known and loved ritual. They need the mastery of self-discipline that comes from order. They need the self-awareness that comes from a knowledge of their past. They need Kwanzaa as a tool for building their future and our own." Jessica Harris
Kwanzaa may be one of the newest holiday celebrations, with roots in the Civil Rights Movement of the 1960s, but it really goes back even further as a way to give African-Americans a chance to reconnect with their heritage and African traditions. The name of the holiday derives from a Swahili phrase, which means "first fruits of the harvest." In its early days, Kwanzaa was thought to be an alternative to Christmas, but in 1997 the creator of Kwanzaa, Maulana Karenga, categorically stated that the weeklong celebration was not intended to replace a person's own religious holiday. Many people who celebrate Kwanzaa also celebrate Christmas or another seasonal holiday.
"Kwanzaa isn't a replacement for Christmas or even Hanukkah. Kwanzaa has nothing to do with religion and while some may twist it to be political, in its nature it is not. Kwanzaa is not the tool of its creator. Kwanzaa has a life of its own. Kwanzaa is about the spirit of people all people regardless of color or race. Kwanzaa is a holiday of the human spirit not the divine. The two were meant to co-exist peacefully." Author unknown
7 Days, 7 Principles
The holiday is celebrated for seven days. Each day is dedicated to a different principle. You don't have to be African-American to appreciate the principles and ideas of Kwanzaa, but you should keep in mind that it is a reminder of African ideas and philosophy. President Bill Clinton said, "The seven principles of Kwanzaa unity, self-determination, collective work and responsibility, cooperative economics, purpose, creativity and faith teach us that when we come together to strengthen our families and communities and honor the lesson of the past, we can face the future with joy and optimism."
Unity should be maintained in the family and community. Self-determination is important in defining and naming each of us. We have to speak for ourselves. Responsibility to building a community together. The problems of our neighbors are also our problems. We have to solve them together. Building businesses in the community so people can profit from them. Building community is to restore people to a traditional greatness. Creativity is encouraged to benefit our community. Faith helps us believe in those that are getting the victory in the struggle for rights.
Corn is one of the main symbols of Kwanzaa, because of the importance of the crop in Africa. Some celebrants light a candelabra with seven stems as a symbol of the seven principles. Families decorate with bright-colored cloth that has traditional African designs. Women wear kaftans. Children are usually included in the celebrations, as the community is a vital ingredient of Kwanzaa.
A Growing Holiday
It's also spreading to other countries, including Canada and Brazil. Many of the nation's biggest cultural exhibits host special events in December to celebrate the African heritage and traditions. A 2009 documentary called "The Black Candle" traces the holiday from its origins in the 1960s to the celebrations of today. Maya Angelou narrates the film, and it shows how Kwanzaa celebrates the black experience.
Maya Angelou said, "We all should know that diversity makes for a rich tapestry, and we must understand that all the threads of the tapestry are equal in value no matter what their color." Celebrate your December holiday, but make sure to learn more about other holidays celebrated in different cultures. You may find new traditions that enhance your own experiences.