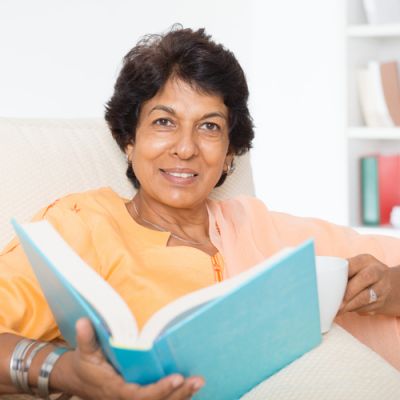 The first Thanksgiving is highly romanticized. In fact, the New York Times ran an editorial last year titled "Most Everything You Learned About Thanksgiving Is Wrong." The author, Maya Salam, blames watered-down textbooks, Thanksgiving specials that enforced stereotypes, and children's books that distill the story to make it more palatable.
Rather than use this space to try to combat every misconception about Thanksgiving, we're offering a list of books for children that present the Native American experience without stereotypes. If you need a way to begin a dialogue about what really happened at the first Thanksgiving, these books should help.
"The Very First Americans" by Cara Ashrose
This story is written for preschoolers and young elementary readers about the Native Americans who lived here before the European settlers. It's not very deep, but it does present a good overview for newer readers with wonderful illustrations. It would pair well with the other books on this list for younger readers.
"Giving Thanks: A Native American Good Morning Message" by Chief Jake Swamp
Chief Jake Swamp founded the Tree of Peace Society, a group that plants ceremonial trees and works for peace. This book was written for children ages 5 through 11 to explore gratitude. It's been beautifully illustrated to remind us to be thankful for nature and for what we have.
"1621: A New Look at Thanksgiving" by Catherine O'Neill Grace
This National Geographic photo essay was published for children in grades 3 through 7, but it's a beautiful version of what could have happened in 1621. It will be a conversation starter at any Thanksgiving table as it gives a more accurate portrayal of what occurred.
"Squanto's Journey: The Story of the First Thanksgiving" by Joseph Bruchac
Bruchac is an award-winning author who treats the story of Squanto with respect and dignity. It's written for elementary grades, but parents should be warned that it could open up some hard questions about the relationship between the European settlers and Native tribes.
"The Circle of Thanks: Native American Poems and Songs of Thanksgiving" by Joseph Bruchac
Another book by Bruchac, who is well-known for his stories that focus on Native Americans. This book includes poems and songs from many Native tribes, written for ages 4 and up. Although there is a real lack of how to actually sing the lyrics, the words are authentic. Bruchac plays many Native instruments and performs professionally.
"Dreaming in Indian" edited by Lisa Charleyboy and Mary Leatherdale
This contemporary anthology includes art, poetry and prose from Native Americans to break down stereotypes. It will challenge young readers to really think about how they've stereotyped Native Americans. It might not be geared toward Thanksgiving, but it is an excellent representation of current Native artists. It's recommended for high school students, but junior high kids might enjoy it, too.
"Native American History for Kids" by Karen Bush Gibson
This book isn't Thanksgiving specific, but it does give kids a readable historical overview into the history of Native Americans. It's written for grades 5 through 8, but it covers some serious issues, such as racism, the origins of scalping and the cruel boarding schools of America's past. Students will be challenged with activities to really think about history and the settlers' impact on Native American culture.
"#NotYourPrincess: Voices of Native American Women" edited by Lisa Charleyboy and Mary Leatherdale
This book is an anthology of prose and poems from Native women. It's another great book that will challenge readers to think about their stereotypes. The women who provided works for this book are passionate, courageous and bold. Although it's not Thanksgiving specific, it is a great starting point to really think about the Native American experience.