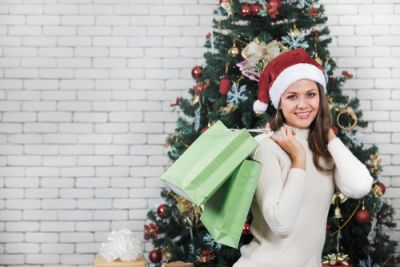 The holiday shopping season officially begins on Black Friday, the day after Thanksgiving. Most stores begin getting ready for the influx of customers long before that weekend. Black Friday turns into Small Business Saturday, a day to support local businesses. Shoppers get Sunday off before waking up to Cyber Monday, an online-shopping campaign. The push to buy presents doesn't end until Christmas Eve, when most stores close for the holiday.
It doesn't matter whether you celebrate Christmas, Hanukkah, or Kwanzaa. The holidays have become commercial. If you're looking to change your focus through the holidays, consider celebrating Giving Tuesday, a global day of charitable giving that has gained power through social media. In 2017, Facebook offered to match up to $2 million given to nonprofits through their platform. Over $45 million was raised.
The Idea Behind Giving Tuesday
In 2012, the 92nd Street Y and the United Nations Foundation began a campaign to take back the holiday season to help consumers remember what the holidays were really about. Tech companies, such as Skype, Mashable, Microsoft and Sony, partnered with the organizations to provide detailed coverage and push the idea. The following year, Google and Huffington Post participated in the project, which helped the idea gain momentum. It's estimated that over $28 million was raised in 2013 for nonprofits.
Giving Tuesday is the day after Cyber Monday. According to the official website, "#GivingTuesday kicks off the charitable season, when many focus on their holiday and end-of-year giving." Although Giving Tuesday seems to campaign for monetary donations, it's also about donating your time and resources to nonprofits. Collectively, people can do more and make real change in the community.
Where Do Your Charitable Dollars Go?
Major disasters get a lot of media attention. You've probably heard of the Rohingya refugee crisis, the Indonesia earthquake and Tsunami, and the California wildfires. The scope of these disasters raises our attention. There's no denying that the people affected need help. There are plenty of people who do step in to help.
But for Giving Tuesday, consider giving locally. Small Business Saturday is all about supporting the local economy. Just like it's important to support the farmers and businessmen in your community, it's important to support organizations that provide for the vulnerable. Giving locally makes a tremendous impact. The nonprofit you support can do more for your neighbors. Giving to local charities impacts you.
3 Reasons to Give Locally
Here are three reasons you should invest in local nonprofits.
You see how your dollars are being used.
When giving locally, you can often see the people who are being helped by your time and money. This gives you confidence in the organization. Many times, local nonprofits have a low overhead and can use your dollars more effectively than national or international organizations can. You are assured that your money is going toward the program rather than administrative costs. Of course, you should always research any nonprofit you're donating to.

Local nonprofits benefit the economy.
The nonprofit sector employs many people. Local organizations employ members in your community, who then support other businesses. There's no denying this makes an impact to the local economy.

You are changed through your donation.
Where do you spend most of your time? Your local community is where you learn values, where you shop and where you pursue relationships. By giving locally, you invest in a better place. Through volunteer opportunities, you meet others who are passionate about the same things you are. Your donation builds the foundation of your town, strengthening families and improving property values. Giving not only benefits the recipient, it benefits you.
"It is more blessed to give than receive." —Acts 20:35