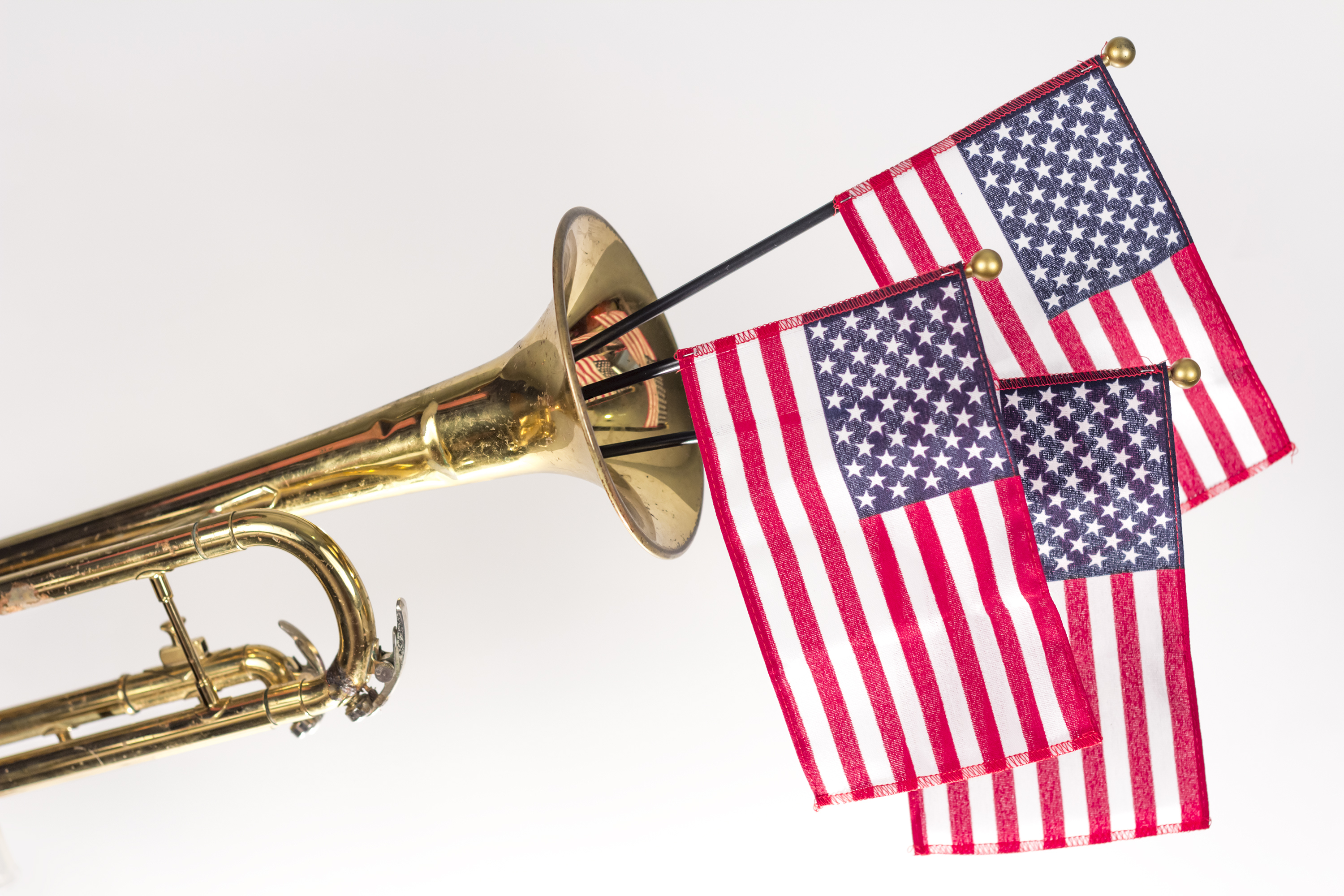 Memorial Day marks the summer season, but the holiday has roots much deeper than just fashion rules and beach parties. If you can't get out to a parade honoring the fallen soldiers who gave their life for America, maybe you can take some time to remember those in your family who served by listening to some great music that honors those who laid down their life. We all know "God Bless the U.S.A." by Lee Greenwood, but there are some other classics by some fantastic bands that you can play during your picnic to honor the ones who made it possible to have the time off to have a great summer.
Memorial Day Tunes
"Where Were You When The World Stopped Turning" Alan Jackson
Pause and remember where you were when the towers went down that dreadful September morning. This song honors the victims of that tragic day, and while not all of them were servicemen or women, it is a song that reminds us that life is short. ****
"Born in the U.S.A." Bruce Springsteen
**** The chorus of this song gets played a lot at events as a patriotic reminder of who we are, but the verses are about a Vietnam veteran who returns home and has difficulty adjusting to life, finding a job and grieving for his lost buddies. Fortunately, America treats its returning vets much better now, but returning soldiers do face many difficulties when adjusting to civilian life. ****
"Goodnight Saigon" Billy Joel
**** Maybe this song isn't one of Billy Joel's most popular, but it is a very poignant reminder of what it was like to leave everything behind and go off to war. It, too, is about the Vietnam War. A much-deserved tribute to the men who never came home and to those who did. ****
**** Adkins' deep baritone adds to this haunting song about the hallowed ground of Arlington Cemetery. Soldiers from every war have been entombed here. Even if you've never actually been to the cemetery, you can experience the somber feelings from a singer who deeply respects the military and the sacrifice of our soldiers. ****
"Harry Patch (In Memory Of)" Radiohead
**** Radiohead recorded this song in honor of a real World War I soldier from England. Patch lived to be 111 years old. The group used Patch's own words in the song and has donated all proceeds from the song to the Royal British Legion, a charity that supports members of the British Armed Forces. ****
"Bring the Boys Home" Freda Payne
**** This song is a protest song about the Vietnam War. The U.S. Command banned this song from the American Forces Network, because they believed it would give aid to the enemy. ****
"Billy Don't Be a Hero" Paper Lace
**** Although some believe this song is about the Vietnam War, because it was released in 1974, it's actually about an unnamed war. References to soldiers in blue and the cavalry suggest that it might be about the Civil War. It's a beautiful and haunting ballad about the realities of war, and how some soldiers never come home. ****
"Dear Uncle Sam" Loretta Lynn
**** "Dear Uncle Sam" was released in 1966, and it's one of the first country music songs that discussed war. Lynn wrote the song herself, but it's not biographical as the war did not make her a widow. She was married for 50 years to the same man, although she did have a rocky marriage. ****
**** "Soldiers" is a newer song, written by the group after touring overseas bases. This song has benefitted servicemen and women, not only through raising awareness, but also by donations of the proceeds for mental health screenings of those returning home from combat.
Category: Holidays and Observances