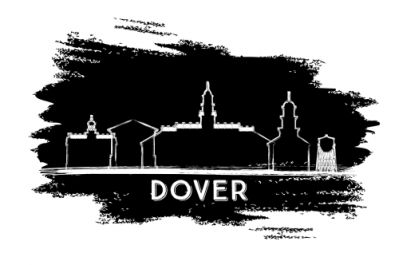 Delaware was the first of the original 13 colonies to ratify the US Constitution. Its capital, Dover, was named by William Penn, who referenced the port city in England by the same name. Originally, the capital of Delaware was New Castle, but during the American Revolution it was moved to Dover to keep it centrally located and safe from British raiders. Dover was a stop on the Underground Railroad, even though the state was divided over the issue of slavery. It has a wealth of history that predates its colonization. Here are some of the places to check out its heritage and culture.
Biggs Museum of American Art
The Biggs Museum is probably the most important art museum in the state. It's a museum filled with paintings, sculptures, furniture, silver and much more that document the heritage of the state. An upcoming exhibition focuses on basketry in America. Cultural traditions shaped how baskets were made and used. This display will have baskets from Native American, immigrant and slave communities to compare the artists' intentions.
Christ Episcopal Church
This historic church was built in 1734. The building is not grand, but it is filled with interesting elements that refer to its past members. Caesar Rodney, one of the signers of the Declaration of Independence, is remembered by a cenotaph on the site. It's a monument to his honor, but the location of his actual grave is unknown. The church is listed on the National Register of Historic Places. Take the self-guided walking tour to understand the history of the place.
Barratt's Chapel & Museum
Located about 17 miles from Dover, this center is where Thomas Coke and Francis Asbury met in 1784 when they established the Methodist Church to be an independent denomination. The structure was built in 1780. It's the oldest surviving church building in the US for Methodists. The inside has undergone several renovations, but the exterior still looks much like it did in 1784. It gets thousands of visitors each year to learn more about early Methodists.
Harriet Tubman Underground Railway Byway
This stretch of road is about 95 miles long and takes you through 13 Underground Railroad sites. You'll traverse much of state. It takes about three hours to drive the byway, but to really get out and enjoy each stop along the way, you'll want to plan a couple of days. The Delaware Department of Transportation has a driving tour map, directions and guide. It's an interesting look at history.
Delaware Agricultural Museum and Village
Explore over 12,000 artifacts from years ago, including a log cabin from the 1700s, a kitchen from the 1930s and a "mock milkable cow. You can tour a 19th century village that has a blacksmith, church, schoolyard and much more. It's a wonderful place to see how life was in the past and to know how things came about today.
John Dickinson Plantation
John Dickinson was a founding father of the United States. This historic plantation was once a tobacco farm, but today it is a living center of history. Staff dress in period costumes to help visitors understand what it was like in the late 1700s. You'll be able to explore the lives of his father, an enslaved woman who was later manumitted, Dickinson's wife and a free-black man who rented farmland from Dickinson.
Delaware Museum of Natural History
This museum houses the only dinosaurs on permanent display within Delaware. It has dozens of galleries that focus on prehistoric life. One of its exhibits is about Canadian Inuit Art. Kids can enjoy the outdoor exhibits that provide information about native plants and trees. It's a wonderful place to visit and to explore how nature affects us today.
Dover, Delaware, has a wealth of history and culture. If you find yourself in the city, be sure to check out these locations to learn more about this great city and its past.