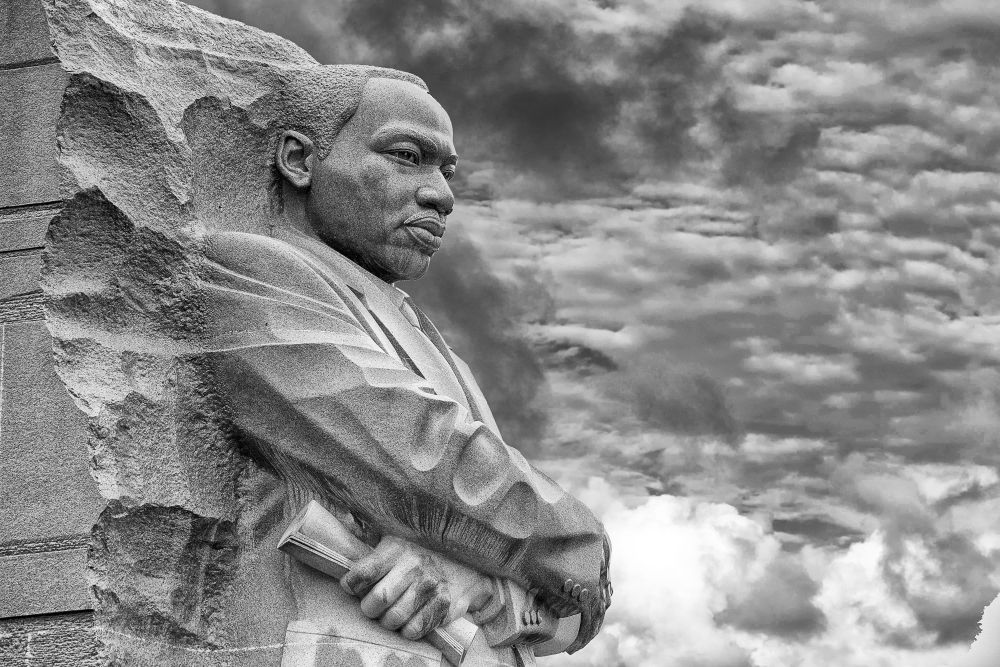 On the third Monday of January, Americans remember Dr. Martin Luther King, Jr. If he had lived, he would be 90 years old in 2019. Movies don't always portray him accurately, but they are a good place to start learning more about his life. Watch one of these movies this year to remember this great man.
"Selma"
Selma earned dozens of nominations and awards during the 2014–15 film season when it was released. The movie is based on the 1965 Selma to Montgomery marches revolving around voting rights. It opens with Martin Luther King accepting his Nobel Peace Prize, and then it turns to the political situation in Alabama. Black voters are prevented from registering to vote. King asks President Johnson to step in, but Johnson refuses. King and other activists take action. This movie is a powerful reminder of the civil rights movement.
"Boycott"
This movie from 2001 was directed by Clark Johnson. It's not easy to find on DVD, but it is available on HBO and Amazon. It tells the story of the Montgomery Bus Boycott. It earned a Peabody Award. King was a young preacher in this movie with his ministry just getting started. Jeffrey Wright, who portrays King, does an excellent job at capturing King's fear, determination and thoughtfulness in his words.
"In the Hour of Chaos"
This 2016 documentary is available on DVD and is worth watching. It uses first-person accounts to tell Martin Luther King, Sr.'s narrative. It's a different look at King, Jr.'s life because it's through the lens of his father. Daddy King rose from poverty and raised one of the most inspirational leaders of the 20th century. Not only did he lose one son to an assassination, but another son died in a drowning. His wife was shot and killed six years after King, Jr. was killed.
"King in the Wilderness"
This documentary premiered in 2018 on HBO. King, Jr.'s story is told through the personal stories of people who knew him. This movie follows the last few years of his life, when he was active with voting rights in Alabama. Joan Baez and Harry Belafonte are just two of the people who were interviewed for this interesting look into King's final days.
"The Witness: From the Balcony of Room 306"
You can find this short documentary on YouTube. It's just 32 minutes, but it received an Oscar nomination in the "Best Documentary Short Subject" category. It's one of the most interesting introductions to King. Rev. Billy Kyles witnessed the fatal shooting of King and this movie is told through his perspective. It was shot on location and features interviews with the people involved in King's work.
"King"
This 1978 mini-series is also available on YouTube, but it's a 4.5-hour commitment. Paul Winfield and Cicely Tyson portray King and his wife so well that they earned Emmy nominations for their performances. Several real-life figures from King's life were included in this movie, giving it authenticity. It's a notable movie that shouldn't be missed.
"Scenes From the Life of a Martyr"
Technically, this piece is not a movie, but it does celebrate Dr. Martin Luther King, Jr. It's actually a vocal composition, an oratorio, composed by Undine Eliza Anna Smith Moore to recognize King's life. Moore worked on it for almost six years before the official premiere of the work. You can find a great presentation from the Detroit Symphony Orchestra online by searching for it online. It has 16 movements and lasts about 40 minutes. It takes a look at four different stages of King's life. Moore uses poetry, scripture and quotes from King as a basis for this work. It's an interesting artistic composition that reflects King's legacy.
With Martin Luther King, Jr. Day fast approaching, take this opportunity to watch one of these fantastic films and learn more about this great man, the things he fought for and the legacy he left behind.