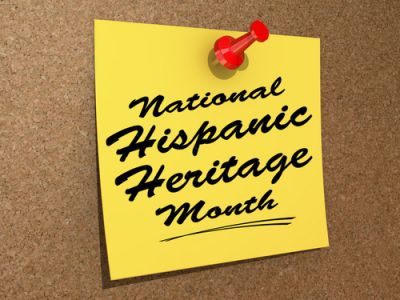 September 15 through October 15 is National Hispanic Heritage Month. If you're looking for a great place to learn more about how Latin American immigrants shaped the fabric of the United States, check out one of these museums.
The Mexican Museum, San Francisco
"The mission of The Mexican Museum is to voice the complexity and richness of Latino art and culture throughout the Americas, and to engage and facilitate dialogue among the broadest public." It has a collection of over 14,000 objects. The museum is currently located in Fort Mason Center but is preparing to move to a more permanent home in Yerba Buena Gardens. A current special exhibit through November 18, 2018 is titled, "Family, Homeland, Revolution: Stories of the Chicano Movement."
MOLAA, Long Beach, California
The Museum of Latin American Art is dedicated to modern and contemporary art. The Sculpture Garden is part of its permanent collection and considered to be one of the most important collections of contemporary sculpture in the world. Inside, MOLAA has its own collection of painting, drawings, photography and video art from Latin American artists. This fall, make sure to view the Día de los Muertos Altar Display.
National Hispanic Culture Center, Albuquerque, New Mexico
The NHCC has a full calendar of events, exhibits, programs and educational offerings featuring Hispanic culture and humanities. It has hundreds of special events each year, from dance to culinary arts, featuring local and international artists and entertainers. One of its special exhibits that runs through February 28, 2019 is "Because It's Time: Unraveling Race and Place in NM." It's about race and identity and how people live (or don't live) based on where they are. It's an interesting look at how your race influences your life.
El Museo Latino, Omaha, Nebraska
This museum was established in 1993. It's the first Latino art and history center in the Midwest. Its mission is to foster an appreciation of art by a diverse audience. The museum supports local artists, and it also hosts national and international recognized Latino artists. Check the calendar for special events throughout the year, especially during Hispanic Heritage Month.
Centro De Artes, San Antonio, Texas
This gallery hosts different exhibitions throughout the year that share the experience of Latino artists. It's free and open to the public. Its current exhibit celebrates the work of Alberto Mijangos, who is considered one of San Antonio's secret treasures. He was a teacher, an artist and a mentor who influenced many local artists.
National Museum of Puerto Rican Arts and Culture, Chicago, Illinois
This museum is the only national museum focused on Puerto Rican art, artists and culture. It's located in Humboldt Park, in a beautiful Queen Anne revival style building. "La Diaspora" is one of its special exhibits currently open. The 12 artists who are presenting artwork are Puerto Ricans who were born or raised in New York. You'll see their influences of culture and heritage, along with artwork styles such as cubism, surrealism, abstract and more. Make sure to plan time to walk through the garden and take in the park while you're there.
Mexic-Arte Museum, Austin, Texas
Artists came together in the 1980s to share the art and culture of Mexico. Programming started with a Day of the Dead festival. The museum has continually offered wonderful educational programs, special events and exhibits that focus on Hispanic culture and heritage. This fall, it's offering a special exhibit called "Viva la Vida: Celebrating 35 Years of Mexic-Arte Museum's Día de los Muertos." This tradition brings together both historical customs and Catholic rituals when Latin American countries remember their loved ones who have passed away. The museum has a permanent collection of more than 1,500 historic and contemporary works that showcase Latin American culture.