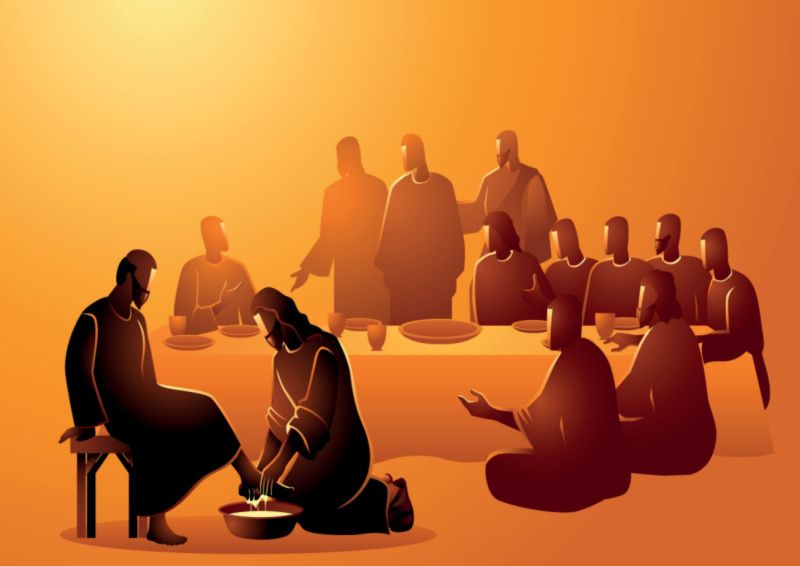 Many people among the religious and scholarly communities mourn the passing of scholar Marcus Borg, age 72, at his home in Oregon. Known for research and writings on the historical figure of Jesus, Professor Borg helped many believers and scholars to better understand the life and times of the revered religious fixture.
As the historical figure from whose birth year most of the world marks time on the calendar, clearly some truth about the historical man is needed in society. Obviously most of what is known about Jesus was written down 2,000 years ago, far beyond the reach of direct enquiry. Professor Borg made it his life's study to firm up the verifiable facts about the man Jesus, and attracted controversy in his 21 books and countless lectures and seminars of the past three decades.
Still active on the streets of East Los Angeles and along the border with Mexico, a long-time follower of Jesus switches churches to align more closely with his values. Although Father Richard Estrada serves with the Episcopal community now, his ministry of service and aid to immigrants and the poor continues on without change.
Scholar of Historical Jesus Passes Away at 72
Professor Borg is remembered for stirring controversy and engaging robust debate for over three decades on his chosen topic: Finding out the facts about the real-life Jesus. With the group of scholars known as the Jesus Seminar, Professor Borg upset many conservatives and evangelical Christians with the collective effort to discern the literal historical truth from the fascinating myths of faith and records that are associated with the historical individual known as Jesus.
Professor Borg, while a skeptical scholar of facts, nevertheless still lived a life of deep belief, revering Jesus as a wise teacher, healer, and prophet whose life some two thousand years in the past is cloaked in story and legend. Scant physical evidence has been traditionally available to supplement the famous reminiscences of those who knew him as recorded in the New Testament.
Free-Agent Priest Changes Teams
An activist priest in Los Angeles switches religious affiliation much like a star outfielder might sign with another team to get just the right terms. Thirty years after he was ordained a Catholic priest, Father Richard Estrada, 72, has chosen to affiliate with the Episcopal faith. Citing the pain he saw among LGBT parishioners who had to remain silent about their identity in the Catholic Church, as well as his own misgivings about the lack of leadership roles for women in the church of Rome, Father Estrada found a new spiritual home.
Now leading prayers and actions at the Church of the Epiphany, an Episcopal church in Lincoln Heights area of East L.A., Father Estrada continues to urgently act out for immigrants, working people, and those in need in his community regardless of which building he goes to for weekly worship. Just as he has done since the early '80s when he befriended legendary United Farm Worker organizer Cesar Chavez in grape boycotts, Father Estrada leads actions for social justice and helps to solve problems for his parishioners.
Continuing Ministry of Service and Compassionate Work for Justice
His history is marked with arrests and direct action on behalf of the struggling immigrants who had braved tremendous odds to arrive in L.A. only to face harassment and deportation. Along with other priests in the '90s, Father Estrada was at the forefront of the sanctuary movement, using some Catholic churches as a shelter for immigrants facing prosecution.
He created the first homeless shelter in the city that is geared toward immigrant youth, and he has traveled to Central America to bear witness and minister to immigrants who are struggling for a better life after the decades of war and strife in their homelands. As he guides parishioners through a prayer vigil dedicated to young people missing in the current civil strife in Mexico, he affirms, "God is with us in our suffering. You are not alone."