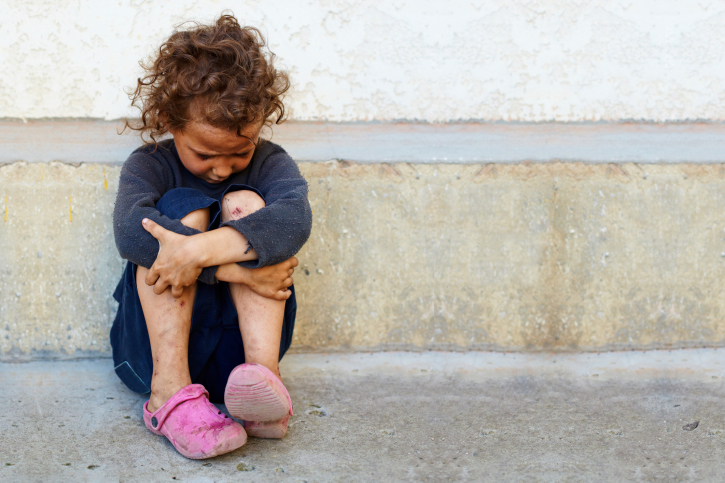 Pope Francis continues his tradition of speaking with pointed candor on urgent issues of the day, this time commenting on the awful costs, and some of the root causes, of war. President Obama headlines a panel at a Georgetown University conference to discusses responses to poverty in communities. A powerful nationwide action movement arises in the wake of increased awareness of an onslaught of police brutality against young people of color in poor communities across the country.
Moral Challenge of Our Times
A three day conference of Catholic and evangelical leaders convenes at Georgetown University to consider how communities of faith might address poverty in their communities. President Obama and policy experts discuss the structural roots of economic inequality as well as the range of potential social responses, from the government as well as from communities of faith and other social services networks.
Homelessness Up 12 Percent In Los Angeles
A biennial survey by the Los Angeles Homeless Services Authority found that the count of 44,000 homeless individuals in the area reflects a 12 percent increase since 2013. More than 5,550 volunteers canvassed the area to conduct research and found that many of the un-housed are not in shelters. The survey notes that numbers of military veterans among the homeless population has held steady at about 4,000 individuals, essentially unchanged in the past two years.
The lack of increase in the veteran component of homelessness may reflect increased federal spending and programs for those who have served in the military. Meanwhile, federal spending on other housing and programs to support those on the lowest rungs of society's ladder have decreased, local experts note. The city of L.A. spends an estimated $100 million annually on homeless issues, yet the problem grows.
Demand for Action
Gathering beneath the banner of a simple request, "Stop Killing Us!", nationwide groups of activists unite and focus efforts around the highly publicized killings and extreme violence by some police forces targeted at poor communities of color. Media continue to report case after case, different in many details but strikingly similar in the general result: police versus civilian interactions ending in deadly consequences, under circumstances that did not appear to justify use of deadly force.
From metropolises like New York and Baltimore, and from medium-sized towns like Provo, Utah to cities in Wisconsin and Florida; in urban areas like Los Angeles and in suburbs simmering with the effects of inequality and poverty like Ferguson, Missouri, American cities large and small have contributed more names to the ongoing list of victims of police violence.
Pope Shoots Straight
Speaking to a group of some 7,000 youths, Pope Francis provided a beginner's guide to war profiteering and weapons trafficking, which he labeled the "industry of death." It was not this pope's first statement on the true cost of weapons of war. In a 2014 letter to the Vienna Conference on the Humanitarian Impact of Nuclear Weapons, he called spending on nuclear weapons "a misallocation of resources which would be far better invested in the areas of integral human development, education, health, and the fight against extreme poverty."
Pointing to "powerful people [who] earn their living off making weapons," the pontiff explained to the children that, "many do not want peace." Francis is not the first pope to speak against warfare. Fifty years ago, Pope Paul VI appealed to the United Nations, saying, "never again war, never again war."
Against a problem so large, Francis urged small changes in individual lives. "Whenever we do something together, something good, something beautiful, everyone changes." While many millions of people worldwide, Catholics and non-believers alike, cheer Francis in his speaking bluntly about the profits of endless war, the truth is that voters often return the political hawks in office to carry on with business as usual.