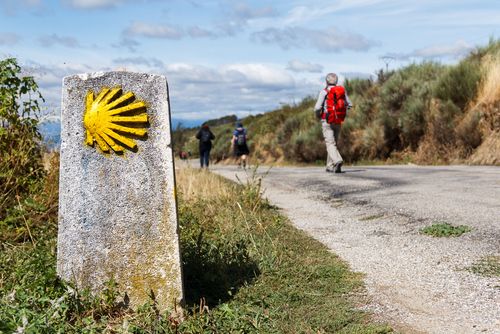 Pilgrimages have historically been a powerful tool for people looking to deepen their faith. Unfortunately, with the novel coronavirus affecting almost every aspect of life, it may be nearly impossible to gather in the usual religious epicenters that pilgrims travel to. Choosing now as a time to complete a religious journey or pilgrimage may seem counterintuitive, but there are many ways that religious leaders and first-time pilgrims alike are taking advantage of the situation to get creative and explore a powerful religious experience, albeit something a little different than what may be expected from a traditional pilgrimage.
What Is a Pilgrimage?
The word pilgrimage can mean different things to people of different faiths. One prominent example of a pilgrimage is the hajj, a journey to the holy city of Mecca made by people of the Muslim faith. Other types of pilgrimages are made by people of nearly all faiths or even by those who do not follow a specific faith. Some of the most well-known pilgrimages include the following: 
El Camino de Santiago in Spain
Vatican City 
The Western Wall in Jerusalem 
Lumbini in Nepal
Unfortunately, long-distance travel via airplanes or other group transportation is an integral part of most pilgrims' journeys, and restrictions put in place due to the virus have made it unlikely for anyone to be able to travel these historical paths anytime soon. With hotels and hostels closing their doors to the public, would-be pilgrims have nowhere to stay, and without restaurants or stores being open, they have nowhere to eat while on the road.
What Do These Journeys Look Like Now?
The resilience shown by faithful people of all kinds over the past few months has been remarkable, and pilgrimages are no exception. As more traditional pilgrimage trips are being canceled or rescheduled, people are turning to alternatives. One interesting option that has come up is the creation of a variety of virtual pilgrimages that allow people to "travel" to holy sites from the safety of their own homes.
Not only can this alternative form of religious travel allow for faithful people whose plans have been upended by the virus to still fill up some time with spiritual travel, but it can also open up the possibility of a similar experience for people who may never have otherwise been able to make the journey. While it can be argued that virtual experience is not a substitute for the real thing, it may be one of the best options available in current circumstances. On a similar note, while larger trips may be out of the question, some religious leaders continue to act in the spirit of the idea of a holy journey by making their own pilgrimages to hospitals and care centers to pray for those suffering from the virus and the healthcare workers who are giving them aid.
What Is the Future Outlook?
Until the world has reached a more stable point and is safe from the dangers of the pandemic, it is unlikely that the travel industry will open up enough for pilgrimages to continue as they once did. As for the permanent changes that may be left over in the aftermath of COVID-19, only time can tell for certain what the future holds. Even after the virus has receded, virtual travel may continue to be a great option for those who cannot leave their homes due to life circumstances or health-related issues. As technology continues to improve, virtual pilgrimages may also become higher quality, especially if they are able to be incorporated into virtual reality technology, which may allow for a more immersive experience. For now, those who are planning on completing a pilgrimage in person may have to simply wait, both for the sake of their safety and for the safety of the wider world.