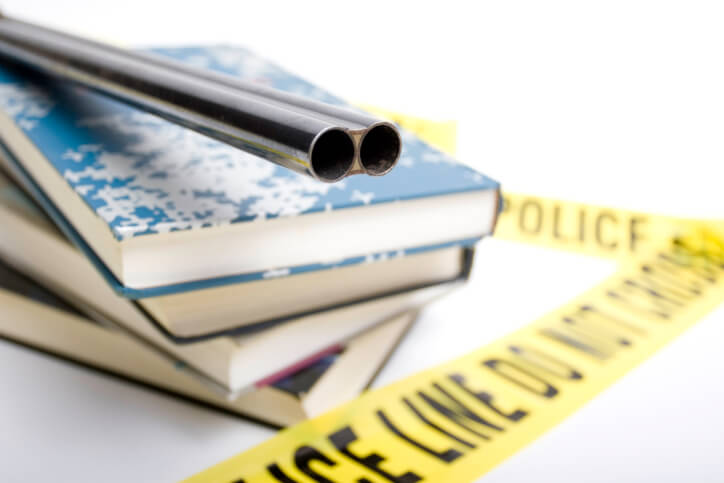 A shooting at an Oregon community college has rattled the community and shocked the nation. Chris Harper-Mercer, the 26-year-old confirmed shooter, was gunned down by police during a shootout. He was equipped with enough gunfire to last for quite some time. At least 13 people have been confirmed dead, and the number appears to be rising. Many more have been injured and are in various conditions at nearby hospitals. No identities of the shooting victims have been released, but witnesses have said the shooter based where he shot each victim based on their religious stances. He had students stand up one by one, and then he asked them if they were Christian. If they said they were, they were shot point-blank in the head. If they didn't answer or said they were not Christian, they were instead shot in the leg.
Religious Discrimination
Little is known about the shooter right now, but the FBI is scouring his cellphone records and social media accounts and interviewing family members to get a better glimpse into his life. Even without this information, it would appear this was a hate crime directed at religious people, Christians in particular. It is not known why he planned this attack or why he had an issue with Christians. However, some of his online profiles shed some light on his disturbing fascinations. For example, one of his alleged online profiles showed Nazi memorabilia and also implied that he was interested in the Irish Republican Army.
Ominous Warning
An anonymous user posted a warning about the school shooting the night before, saying, "Some of you guys are alright. Don't go to school tomorrow if you are in the northwest." It alluded to an attack taking place on Thursday morning, but it did not give details on where or the exact time. Whether or not it was posted by the shooter himself is unknown, but because no one else appears to have any knowledge of the shooting, it may have come from him.
Stricter Gun Control Laws
President Obama is calling for stricter gun control laws after yet another mass shooting. He stressed that people who were offering their prayers and support were not doing enough. Obama is worried that these shootings are becoming routine in America; he's concerned that it is something most Americans are getting used to, and it doesn't shock them anymore.
Student Witnesses
Many students witnessed the shooting but were able to get out unharmed. They had their cellphones taken away and were patted down before being escorted with their hands above their heads to the nearby fairgrounds, where they were able to meet up with friends and family. Photos of the scene showed students embracing one another while crying. Students said they could see drops of blood and books scattered all over the floor as they left the school. Most didn't see any bodies, except for those who were in classrooms where the shooter was active.
Planned Attack
It doesn't look like anyone close to Harper-Mercer had any knowledge of the shooting, and it seems he acted alone, but it does look like this was something that was meticulously planned. In addition to the warning posted the night before, some of his social media posts would suggest he wanted to commit a hate crime.
He wrote a blog post that said, "Seems like the more people you kill, the more you're in the limelight." He was armed with four guns and plenty of ammunition.
Those in the community are holding vigils and comforting one another as they grieve an unexplainable loss.