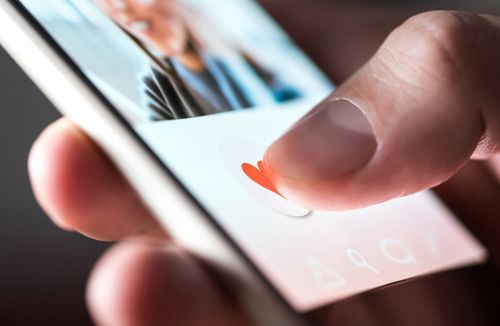 If you have been single for any length of time or you have single friends, you are probably aware of horror stories involving online dating. These stories range from laughably bad dates to actually dangerous encounters. Spending time perusing online profiles and deflecting terrible pick-up lines may have you wondering if a life dedicated to a house full of plants and multiple cats may not be such a bad deal after all.
Other dating options may not be fruitful, though. The typical romantic comedy would have you believe that your soulmate is just around the corner, but most random encounters end up being temporary interactions rather than the desired meet-cute. You may have always assumed you'd find your special someone at church, but unless you attend a large church that intentionally makes a space for its single members to meet, that prospect may prove to be more of a challenge than you expect. With appropriate safety guidelines in place, online dating can open up a lot of opportunity if you know how to approach it.
Good Pictures
The goal of dating when you want a long-term relationship is to find someone who is a good match for you. That can only happen if you let your true self show. While there's nothing wrong with wanting to look your best, your pictures need to be an accurate representation of what you look like in the present. Choose clear photos that are no more than one year old. A headshot in which you are looking straight at the camera, free of obstructions such as a hat or sunglasses, is essential. You may also consider a full-body shot, just like someone would see if they were meeting you for the first time. The more you can replicate a face-to-face experience, the more likely you are to attract the same people you would attract in person.
Informative Profile
Nothing signals "I'm only here for a hook-up" faster than a skimpy profile. Take some time to introduce yourself well. You don't have to tell your life story, but anyone who reads what you have written should get a good sense of your basic characteristics:
Major personality traits
Sense of humor
Favorite books or movies
General preferences
General deal-breakers
The goal of the profile is to spark interest just enough to motivate potential matches to reach out to you. You don't have to fill out every section, but highlighting the qualities you consider most important is likely to draw out those who are looking for them in a partner.
Honest Answers
Most dating sites offer the opportunity to answer questions about your values and opinions and rank how important they are to you. They use these questions to feed their algorithms and match you with people who answer similarly. This is a useful tool when it comes to finding people who share your values. For example, just because someone identifies as a Christian, that doesn't automatically mean they practice their faith the same way other Christians do. Seeing how they answer the questions on the site gives you a clearer picture of exactly where they stand.
Conversation Starters
It's tempting to simply click "like" on the profiles that you enjoy, but eventually, someone has to break the ice. It might as well be you. If you like what you see when you read over a person's profile and answers, send a brief message. Say hello and mention something specifically you enjoyed learning about him or her. You may not get an answer to every message, but you'll meet more people if you are brave enough to start conversations.
Finding a life partner is more challenging for some people than others, but that doesn't mean it's impossible. If traditional options aren't working for you, give online dating a try. With the right approach, you may be pleasantly surprised.