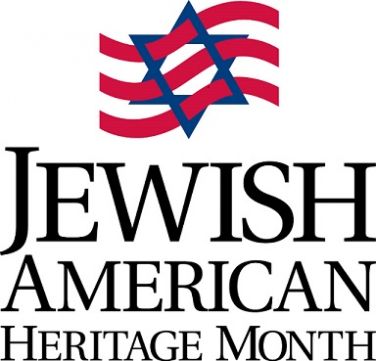 Since 2006, May has been designated Jewish American Heritage Month to recognize and celebrate contributions and achievements of American Jews. Here are some famous people who made a difference in the history of the United States who you may not realize were Jewish. When you consider public opinion of Jews during the time in which they lived, it makes their accomplishments that much more impressive.
Louis Brandeis
President Woodrow Wilson nominated Louis Brandeis as a member of the Supreme Court. Brandeis would become the first Jew named to the court, but not without opposition because of his religion and his radicalism. Historians believe most of the opposition was simply anti-Semitism. However, there was so much criticism around his nomination that the hearings to confirm him to the court were open to the public. Brandeis defended freedom of speech and the right to privacy during his time on the court.
Dr. Gertrude B. Elion
Dr. Elion was a pioneer in medicine, developing chemotherapy treatment for children with leukemia, immune-suppressive agents used in organ transplants, and drugs to treat herpes and AIDS. Her parents were Jewish immigrants. Gender bias worked against her, and she was unable to obtain a graduate research program because of her sex. At her position at a pharmaceutical company, she developed anti-cancer drugs. In 1988, she received the Nobel Prize in Physiology or Medicine for her "important new principles of drug treatment."
Estée Lauder
Lauder's parents were Hungarian Jewish immigrants who named her Josephine Esther. Estée is her nickname. You might think of perfume and makeup when you hear the name Estée Lauder. Sure, she co-founded the famous company with her husband, but she was also an amazing businesswoman and the only woman named to Time magazine's 1998 list of the 20 most influential business geniuses of the 20th century. Lauder got her start in her father's hardware store, but her uncle's business, which sold beauty products, was much more interesting to her.
Levi Strauss
Strauss is known for founding the famous company that manufactures blue jeans. He was actually born in the Kingdom of Bavaria, not in the United States, but he became an American citizen in 1853. His family had a dry goods business. They sent Levi to San Francisco to open a branch of the business. It was here where he and one of his customers invented the denim pants we all know and love today.
Bob Dylan
Dylan is not just a musician, but also an artist who has published many books with drawings and paintings. His music became anthems for anti-war efforts and the Civil Rights Movement in the 1960s. Just recently, he was awarded the Nobel Prize in Literature. His grandparents moved to the United States to escape the 1905 Pogrom of Odessa, an anti-Semitic campaign in which over 400 Jews were killed in Ukraine. In the late 1970s, Dylan became a born-again Christian, but his roots are Jewish.
Arthur Miller
Miller is considered to be one of the greatest dramatists of the twentieth century. His parents were Jewish. He's probably most known for "Death of a Salesman," but it was "The Crucible" that caused many problems for him. Miller researched the witch trials of 1962 and compared the situation to the House Un-American Activities Committee. The HUAC investigated communist activity in the United States and took an interest in Miller because of his connection to a known communist. When Miller appeared before the HUAC, he would not name names of friends who might be communists. Miller was found guilty of contempt of Congress, but the conviction was overturned the following year. One of the themes that ran through his works was the struggle between social responsibility and a person's conscious.