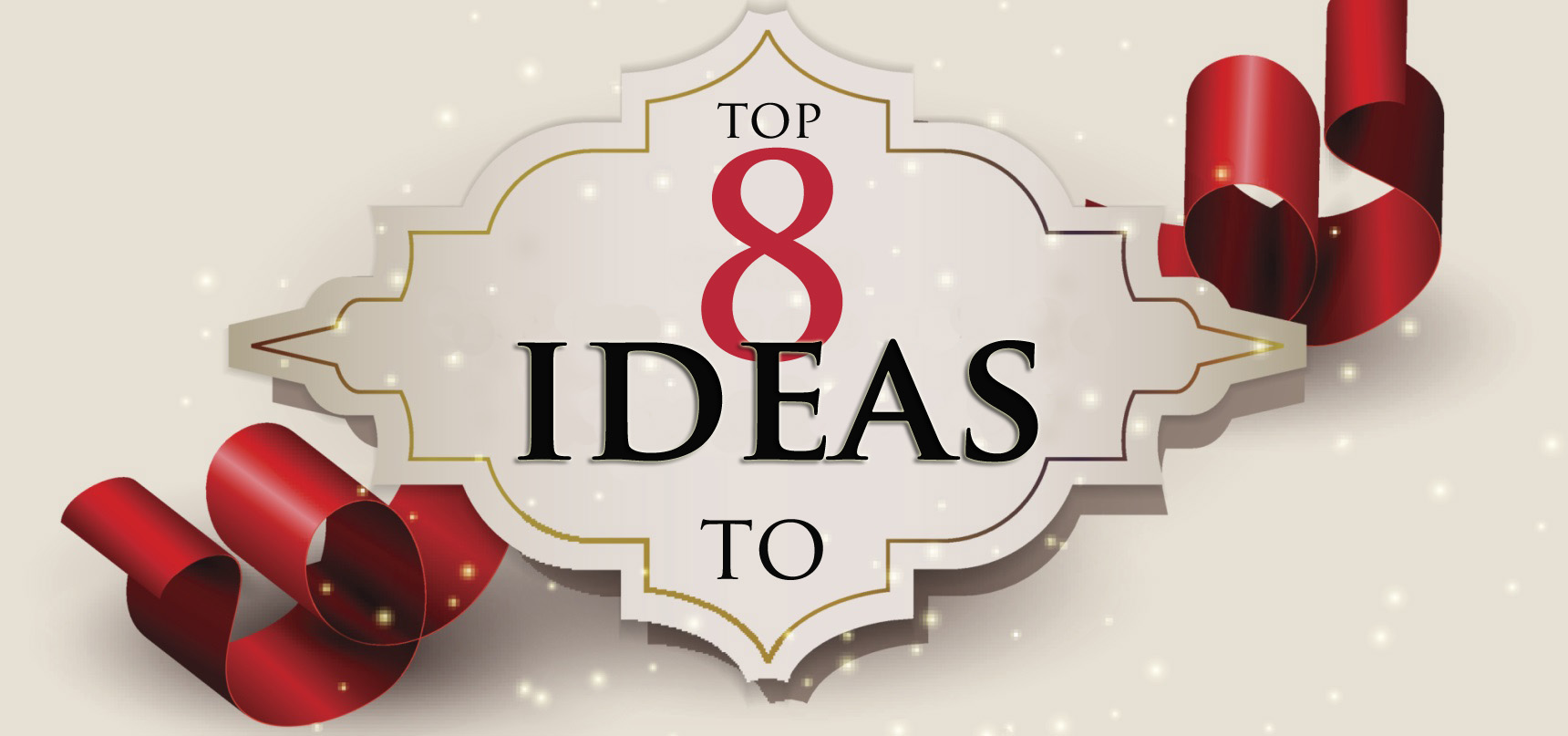 Christmas weddings are rather popular and there seems to be magic in the air this time of year. Many ULC ministers are happy to help beyond just officiating the wedding ceremony. If you will perform a wedding this Christmas, you should consider suggesting some of these ideas to make the occasion even more festive!
8. Seasonal Decorations
This one is a no-brainer. Deck the halls with holly, evergreens, and ornaments. Poinsettia and Amaryllis make beautiful floral arrangements and twinkling lights and candles really add to the ambiance.
7. Gingerbread Cookie Couple
Decorate gingerbread man cookies to look like the happy couple. You can offer these as snacks at the reception or even use two as the wedding cake toppers.
6. Let it Snow
Provided the venue can accommodate it, drop fake snow from above the wedding altar at the end of the service. Traditionally bird seed is thrown in celebration of marriage, but snow would be a great substitute at a Christmas wedding ceremony.
5. Holiday Reading
Chose a favorite holiday poem, short story, or scripture to read during the service. A Gift of the Magi, a Christmas story about a selfless couple in love would be an appropriate choice to highlight both the marriage and the holiday.
4. Santa Claus is Coming to Town
Have Santa at the reception. Kids could line up and tell him what they want for Christmas. This would also give the adults some time that they wouldn't have to worry about the kids misbehaving. If you are giving out favors, why not have Santa gift them to the guests?
3. Angel Flower Girl
Everyone loves to see the adorable flower girl come down the aisle. There is pretty much only one way to make her cuter than she already is add angel wings!
2. Christmas Tree Guestbook
Decorate a tree with lights, ribbons, and solid-color ball ornaments. Leave Sharpies out for guests to sign an ornament in place of a guest book. They can also leave the presents for the couple underneath the tree.
1. Save the Date Photo Shoot
Have a photographer snap pics of the couple at a Christmas Tree lot, or in a horse-drawn carriage. There are many perfect holiday scenes you can chose from to use for save-the-date notifications.