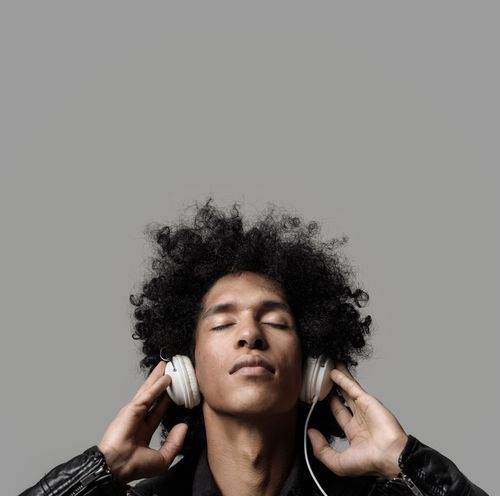 Break out the LPs or start up your favorite music streaming service to celebrate African-American Music Appreciation Month.  Mix up your favorite playlists with some of these African American icons who influenced music across the board.
Fats Domino
Fats Domino was a pioneer of R&B and rock and roll. He was born and raised in New Orleans, performing in local bars when he was just 14 years old. Elvis Presley considered Domino "the real king of rock and roll," as Domino was performing that style of music long before it became mainstream. Rolling Stone ranked him number 25 on its 2004 list "100 Greatest Artists of All Time."
Make sure to put these four Grammy Hall of Fame records in your playlist:
"Blueberry Hill"
"Ain't It a Shame"
"Walking to New Orleans"
"The Fat Man"
Duke Ellington
Ellington's career spanned more than five decades, during which he transformed orchestra, swing and jazz. He was known for not conforming to a preconceived notion of music. It's estimated that he wrote over 2,000 songs, many of which have become standards. He's considered one of the greatest jazz composers and bandleaders of his time.
Mahalia Jackson
Jackson was the first gospel recording artist to tour Europe. She came to fame at a time when many artists dealt with racial segregation. At John F. Kennedy's inaugural ball, she sang the national anthem. Her genre was gospel, even though she had opportunities to record secular music. Still, she inspired many secular musicians, including Aretha Franklin, Donna Summer and Ray Charles. Her rendition of "His Eye Is on the Sparrow" from 1958 was inducted into the Grammy Hall of Fame in 2010.
Bo Diddley
This singer, songwriter and guitarist came on the music scene in the 1950s. Reportedly, Ed Sullivan thought he wouldn't last six months, but Diddley went on to have an illustrious career that influenced many artists in blues, hip-hop, rock and pop music. He was known for using African rhythms and technical innovations. Diddley is considered one of the founding fathers of rock and roll, a true musical pioneer.
Ella Fitzgerald
Lady Ella, aka Queen of Jazz, debuted in 1934 at the Apollo Theater in one of its early amateur nights. She would go on to have a six-decade career as a singer who influenced many of today's most popular female artists. She also appeared in many movies and made guest appearances on the musical variety shows of the 1960s and 1970s. Her voice was amazing, known for its purity of tone. She appeared in a Memorex commercial in which she sings a note that shatters a glass.
Sister Rosetta Tharpe
The role of the father of rock and roll is up for debate, but the godmother of rock and roll is Sister Rosetta Tharpe, a gospel singer who was a pioneer in guitar techniques. She made gospel music mainstream, influencing artists who performed jazz, gospel and rock. "Strange Things Happening Every Day," a 1945 hit that featured her on vocals, was the first gospel record to cross over to the Billboard charts. In her time, it was almost unheard of for a woman to play electric guitar, but the mainstream names of rock and roll, Elvis Presley, Chuck Berry and even Johnny Cash, were all inspired by Tharpe.
Stretch Your Playlist
Many people go through life listening to one type of music without reaching across genres. Music becomes more alive when we recognize how different artists impacted the music scene. This is just a short list of some of the music icons who transcended musical boundaries to inspire millions of people around the world. Take an hour or so each week to dig deeper into the heritage of music to appreciate the pioneers of sound.