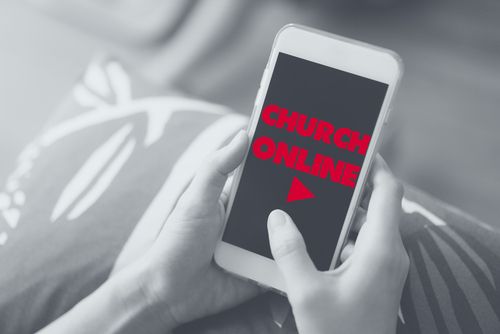 Getting married is an important decision in many people's lives, and the person they choose to officiate the ceremony can help make the day even more special. If you feel called to help others express their love and make their union legally binding, you must be an ordained minister before most states will accept you in the role of officiant. Fortunately for you and the people who want you to preside over their weddings, it is incredibly easy to become a reverend online. To fully embrace your new role, there are several steps to take.
Get Ordained
The first step to becoming a minister is getting ordained. The Universal Life Church believes that all couples should be free to choose their own officiant, regardless of denomination or belief system, and that all adults should be allowed to determine their own readiness to help couples start their lives together. To that end, the ULC makes online ordination fast and free.
The process of online ordination is very easy. Simply fill out the online form with the necessary information:
Full legal name
Email address
State where you reside
Confirmation of legal adult status
Once ULC receives your request, you will receive an email confirming your ordination if the information you provided is correct and legally verified. If you do not see a confirmation within 10 minutes, check your spam folder. To receive future emails in your inbox, be sure to add ULC to your list of contacts.
Officiate the Wedding
It is an honor when friends ask, "Will you marry us?" While the ULC does not require training prior to ordination, it does offer guidance for those who seek more information on how to make the weddings over which they preside special. There is no one right way to perform a wedding. The only elements that must be included are the declarations of intent from each partner and the pronouncement of the legal union by the officiant.
Before the day of the wedding, meet with the couple to talk through the ceremony. This ensures that you are on the same page about their wishes and helps you avoid uncomfortable conversations after the fact. For example, the couple may want a gender-neutral service or to write their own vows. Taking the time to plan what you will say together is the best way to ensure that everyone is happy with the outcome.
Make It Official
Each state has different requirements for certifying legal marriages, so it's important to make sure you know what the specific laws in your state are. Start by checking with the county where you plan to perform the ceremony to see how to file a marriage license correctly and meet the appropriate deadlines. Even if you are ordained, the marriage is not legal until you file the marriage license within the required time frame or in the right place.
The state may require that you show proof of ordination or a letter of good standing. Once you have been ordained online, you can find these items in the minister store. It's a good idea to go ahead and order these items as soon as you can. That way, you have them already on hand when the opportunity to officiate a wedding arises.
You may doubt whether you can be a minister, but even you can perform weddings when you get ordained online. As long as you are over the age of 18 and provide your full legal name, your application will likely get approved. Within minutes of filling out the online form, you can start your journey of fulfilling your calling to help happy couples' dreams come true.