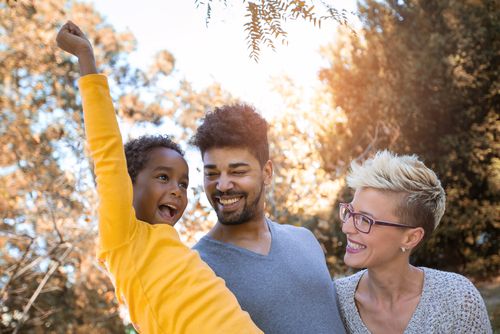 For many families, the start of the fall season is busy. Kids are beginning a new year at school, and parents are helping them transition from their summer vacations to a more regimented schedule. It's easy to lose track of joy and fun in the push to just make it through the day. Creating a fall bucket list of things your family enjoys doing together can help you remain grounded and connected.
Choose Major Events Wisely
It's easy to start listing a lot of things you want to do together as a family. It's just as easy to become overwhelmed by this list when it starts to fill up every free night and weekend your family has, though. Spend an evening brainstorming the things you enjoy doing most, and use that list to narrow your choices to three or four you actually want to commit to.
You can use several methods to narrow your choices. You may opt to let all family members choose one thing that's the most important to them. Alternatively, you can focus on the ones that everyone is excited about and save the individual preferences as ideas for special celebrations such as birthdays. If you only end up with a couple of things that the whole family really wants to do, that makes those outings even more special.
Explore Nature Together
Fall is a season when nature really likes to show off. There are several things your family can do to ensure that you don't miss the colors of the changing leaves and the new, crisp breeze in the air. Do one thing each week that helps you explore the great outdoors. Autumn is a great time to go hiking or camping. Visit nearby farms to pick apples or pumpkins. If you are sports fans, cheering on your favorite football teams is a great bonding experience too. Make an effort to enjoy all the new season has to offer.
Maintain Cozy Habits
As outside temperatures start to drop, your family members may want to adjust the methods they use to relax. Your fall bucket list should include a few cozy habits you want to build or maintain:
Keeping hot chocolate and tea stocked in the pantry
Baking family recipes together
Creating a comfortable nook for each family member
Planting a fall garden that thrives in your zone
Creating a safe space to regularly build fires
Do Something for Others
In your attempts to focus on connecting with your family, don't forget others who are important to you too. As the days grow shorter, reflect on everyone you're thankful for. It doesn't take long to send a handwritten note of appreciation for a special friend or double the batch of cookies you're baking to share with a neighbor. Pay especially close attention to those who may be feeling lonelier as the holiday season approaches, and reach out to let them know they're not forgotten.
The holidays and harsher temperatures also tend to exacerbate the needs in your city. Fall is a good time to donate warm clothing to homeless shelters, organize a food drive for your local soup kitchen or coordinate other gifts for low-income families. Start with the things your church or other organizations you support are already doing, and look for ways your family can help out. If you have more extra cash than free time, consider giving beyond your usual donations to offer additional support.
Your fall schedule may be pretty busy already, but intentionally setting aside time to connect with your family in the new season is important. Creating a fall bucket list helps you focus on the things you enjoy together the most.