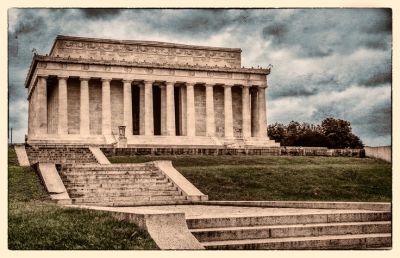 Kofi Annan, 2001 Nobel Peace Prize Winner, said, "It may seem sometimes as if a culture of peace does not stand a chance against the culture of war, the culture of violence and the cultures of impunity and intolerance. Peace may indeed be a complex challenge, dependent on action in many fields and even a bit of luck from time to time. It may be a painfully slow process, and fragile and imperfect when it is achieved. But peace is in our hands. We can do it."
January 30, the anniversary of Mahatma Gandhi's assassination, is when a Season for Nonviolence commences. It ends on April 4, the anniversary of Rev. Martin Luther King Jr.'s assassination. The two men changed the world, not through war but through activism by use of peaceful techniques. Here are some great examples of peaceful protests that changed the course of history.
Boycotts
Probably the most famous boycott is the Montgomery Bus Boycott, when black Alabamans refused to use the bus after Rosa Parks was arrested for not giving up her seat to a white passenger. The boycott lasted almost a year, but the segregation rules were declared unconstitutional. Interestingly, after just a few years, black people continued to ride in the back of the bus, but the boycott spurred the civil rights movement in the United States.
Artwork Protests
Musicians, artists and filmmakers have long used their own mediums to open a dialogue about injustices in the world. Jacob Lawrence was an African-American painter who told the story of African Americans through paintings and illustrations. His largest collection, The Migration Series, is a group of paintings that depict the movement of blacks from the South to the North in the mid-20th century. Some of the paintings are about family, but many are about the oppression and violence that occurred.
Lawrence planned every piece before he painted anything with his tempera paints. To maintain consistency between the boards, he painted with one hue at a time using it on each painting where it was to appear. Two museums agreed to divide the collection. New York's Museum of Modern Art houses the even-numbered paintings. The Phillips Collection in Washington, D.C., has the odd-numbered paintings. Lawrence inspired many of the major players in the Civil Rights Movement of the 1960s.
March on Washington
In the past few years, Americans have taken part in many marches on Washington. A march that was organized to occur in 1941 changed policy without ever taking place. Activists planned an event for July that was to focus on desegregating the armed forces. One week before the event, President Franklin D. Roosevelt decided to establish the Fair Employment Practices Committee, which would prohibit discrimination in federal training, vocational and employment programs. The march was cancelled due to the victory.
Withdrawal From Social Institutions
When key individuals withdraw from a group, it sends a message. It might be a group of people, or it could even be just one prominent member. For example, former President Jimmy Carter walked away from the Southern Baptists in 2000 due to their stance on equality for women. Sadly, it hasn't changed much within the denomination itself. However, Carter's withdrawal of his membership gained public attention. Even if you don't have the presence of Carter, you can still decline an invitation when it goes against your conscience. You never know who is watching you take a stand against something in conflict with your values.
Let People Know
One key ingredient in protests is to let others know. Write letters to newspaper editors, your representatives in government and leaders in business. Sign petitions. Look for ways to teach others about civil rights violations and the importance of change. Remember Gandhi, King, Chavez, Parks and other activists who moved mountains through nonviolent methods.