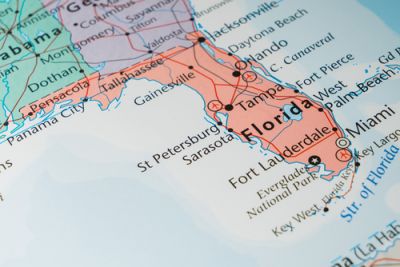 Miami, Florida, might be known for its beaches and beautiful weather, but there's more to southeast Florida than just watersports and sun. It's culturally and ethnically diverse. If you get to Miami for a vacation, make sure to catch one of these places that commemorate heritage, history and faith.
The Ancient Spanish Monastery
This monastery once called northern Spain its home. It was completed in 1141 AD. Cistercian monks occupied the monastery for over 700 years. In 1925, after the monastery's cloisters had been converted into a granary and stable, William Randolph Hearst purchased the buildings, dismantled them and shipped them to the U.S. Hearst's collection had to be sold at auction due to his financial issues. Two entrepreneurs purchased the collection and put the monastery back together. It was called the "biggest jigsaw puzzle in history." Today, the cloisters belong to the Episcopal Diocese and house an active congregation. Tours are available in this sacred space with centuries of history.
My Jewish Discovery Place Museum
This interactive museum is "a place where children and families learn about the joys of Jewish life." Exhibits include an archaeological dig, Noah's Ark, the Western Wall and a kibbutz. Visitors can explore the Jewish culture in southern Florida and around the world.
Arch Creek Park
This small park has a natural stone bridge used by ancient Native Americans. The museum houses many artifacts local to the area. It's also a butterfly garden and bird and animal sanctuary. It's a beautiful site.
Haitian Heritage Museum
The HHM links Haitian people who have been dislocated, but it's open to all individuals who want to explore the rich Haitian culture. Not only does it have art and artifacts, but you can listen to Haitian music and watch Haitian films. Check its website for special programming open to the community each month.
Jewish Museum of Florida
Miami has one of the largest communities of Jews in the United States. This museum is a great place to explore the culture, not only within the museum's walls, but out in the community as well. Currently, the museum offers walking tours that will take you through the neighborhood to discuss significant people and organizations. One of the museum's exhibits features Tennessee Williams. The exhibit runs through October 7. It focuses on Williams' artwork, but it also includes some information about his plays.
Lowe Art Museum
This art museum is part of the University of Miami. Its collection includes art and artifacts from the Greco-Roman, Renaissance and Baroque periods of history. Currently, it features an exhibit of glass made by Dale Chihuly. Browsing through art from a specific period can help you learn about what was important to people during the time.
Morikami Museum and Japanese Gardens
Japan has a rich culture with deep faith. This museum is a center for Japanese arts and exhibitions in southeast Florida. The grounds include a 16-acre Japanese garden with a bonsai collection, strolling paths and lakes. The park itself is another 200 acres with nature trails and picnic areas. Explore the gardens to understand different periods of design in Japanese culture. Go through the museum to view Japanese art and artifacts. Take a tea ceremony class and enjoy the harmony, respect, purity and tranquility of a traditional tea room.
Holocaust Memorial of the Greater Miami Jewish Federation
This outdoor exhibit that spans several blocks of Meridian Avenue is a beautiful commemoration to the Jews of the Holocaust. At the time the memorial was proposed, about 25,000 survivors lived in the area. It took more than four years to build the memorial. The dedication was held in 1990. Today, the memorial is open every day starting at 9:30 a.m. It closes at sunset. Proper clothing is required. Make sure to wear shirts and shoes. It's okay to take pictures but minimize cell phone use. It is a sacred space.