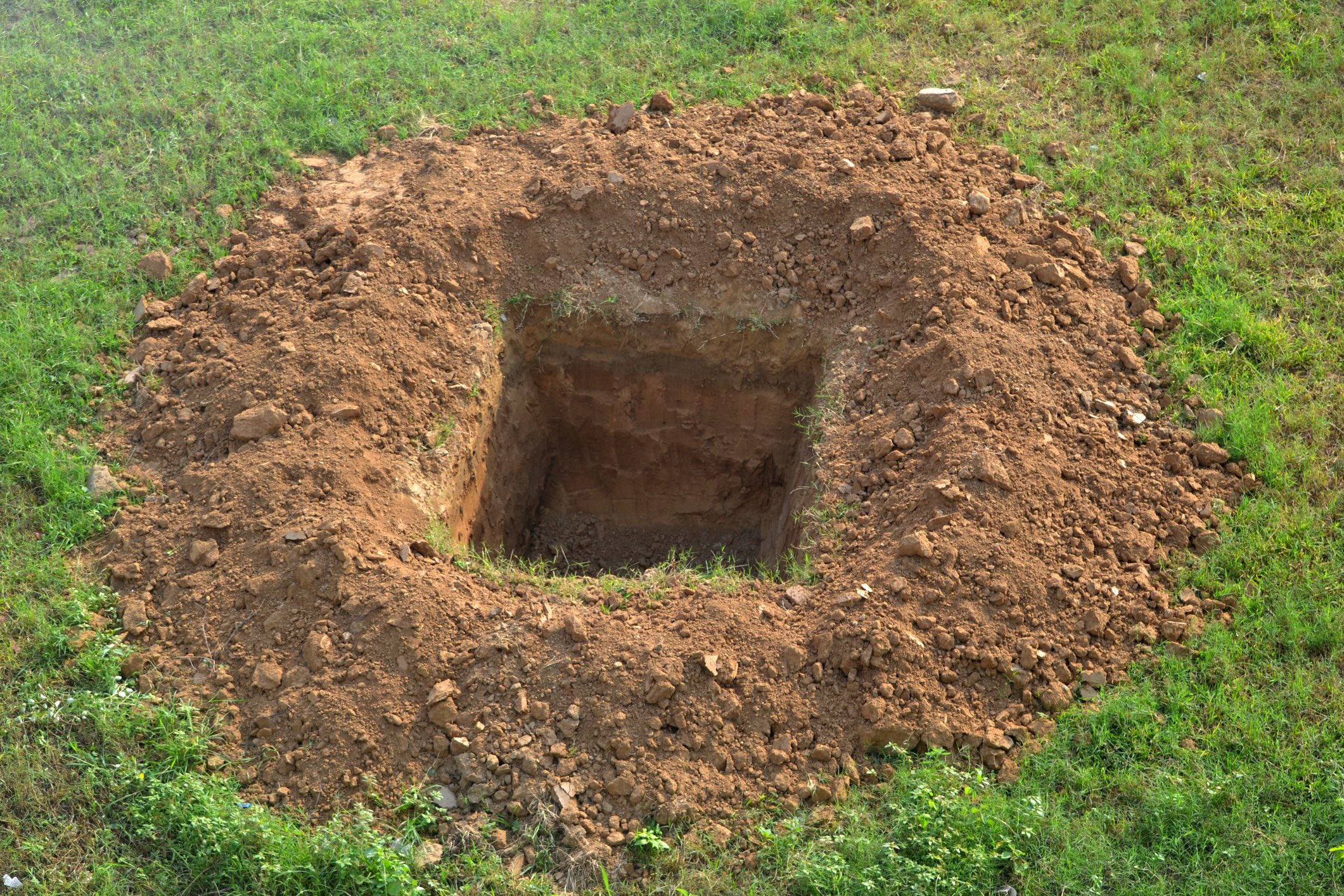 Although you won't find the phrase "ashes to ashes" in the Bible itself, you will find many scriptures talking about how our bodies begin and end as dust. Where did that phrase come from? It's actually from the "Book of Common Prayer," the prayer book of the Anglican and Episcopal Church. In the American version of the BCP, the phrase is found in Burial Rite 1 and Burial Rite 2 in a prayer that the priest says as earth is cast upon the coffin.
"In sure and certain hope of the resurrection to eternal life through our Lord Jesus Christ, we commend to Almighty God our brother Hugh Ever, and we commit his body to the ground; earth to earth, ashes to ashes, dust to dust. The Lord bless him and keep him, the Lord make his face to shine upon him and be gracious unto him and give him peace. Amen."
Can a Funeral Be Eco-Friendly?
The Jewish traditions of death and burial are very eco-conscious. There is no wake or viewing of the body. It's buried as soon as possible to acknowledge decomposition. Embalming is not an option, nor is cremation. No toxic embalming fluids can seep into the ground. Jewish law prohibits cremation. There is no fire to contribute to air pollution. Jews generally choose wooden coffins, which eventually decay into the ground. Generally, stones are placed on the grave, rather than a big flower arrangement or wreath.
Many funeral directors are becoming more aware of environmentally conscious funeral arrangements. Although the Jewish tradition prohibits cremation, other faiths may choose to have the body cremated. Modern crematories are much more eco-friendly than in the past, because so many improvements have been made in the industry.
What Else Can You Do?
Of course, you have to follow the guidelines of the cemetery and local laws when you are planning the funeral. Typically, the body does not have to be embalmed. You may have the option of a sustainable wood casket. To be eco-conscious, choose a natural wood without metal fasteners. Ask if they are put together with a vegetable-derived glue. There is a growing market for biodegradable coffins, which use alternative materials to make the coffin. Wicker and cardboard are common, but banana leaf and bamboo are also available. Wool is another material that is being experimented with.
Request that cut flowers be prohibited. Instead, have a tree planted in the deceased's honor. Or send meals to the family or give to an eco-charity in lieu of flowers. Choose a potted plant that can be placed outside and grown as a memorial to the loved one. You may want to send meatless meals or locally sourced ingredients that reduce the carbon footprint.
Print programs on recycled paper. Car pool to the interment center and cemetery. Instead of investing in a stone monument at the grave, choose a living marker that will contribute to nature. Always follow the guidelines of the cemetery though. Feel free to ask questions about alternatives to find the right options that fit your philosophy and budget.
Discuss Funeral Traditions With Your Spiritual Advisor
Take time to talk to your family and your faith leader about eco-friendly funerals before you die. Following a death, there are so many details to figure out that an environmentally friendly funeral might be overlooked. If you have concerns about how eco-conscious funeral aspects fit into your faith, your spiritual leader can offer advice and alternatives based on the tenets of your religion.
It's important to be concerned about the environment, from our birth to death. There are many things that you can do in death to preserve natural resources and still be faithful to your religion.