Thinking about the modern church building and its role in religion today.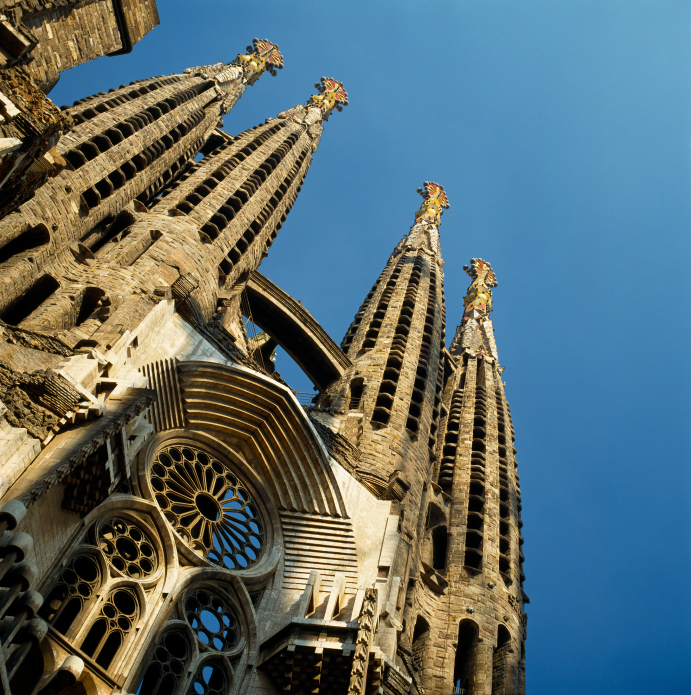 Churches have littered landscapes on almost every continent and in every corner of the world from the very dawn of civilization. Seen as places of worship, consecrated by God, many people see churches as a piece of heaven found on earth, especially the modern church building.
No longer bound by rudimentary science and archaic technology, churches are able to mimic the natural wonders that make up the landscape in which they are set. From churches built onto infinity pools that blend seamlessly into the ocean to formidable stone structures jutting up from the Arizona desert, churches themselves have become the work of art.
Modern churches have certainly taken this notion of divine art to the very heart of their ministries. Often times the priests themselves feel the need to work directly with designers. This is how the beautiful altar at St. Hilaire in Meile, France was designed by Mathieu Lehanneur. Inspired by nature and the natural formations seen in the venerable building's basement, the altar uses colored alabaster stone from the original building to create a fluid pulpit and altar that appear to have been melted into place as opposed to having been carved from stone. Below them are marble baptism pools, this makes it look as if it is nature, not religion, that is the central focus of the congregation.
Science and art, ironically enough two subjects often critiqued and persecuted by the church, are integral to the designs of modern churches. Light is another important tool used, however this has been constant throughout history. As architecture advanced, gothic churches replaced solid, stone walls with small slit windows, thanks to the flying buttress which acts as an exoskeleton that helps support the expansive roof. From there churches sought to fill the room with more light, as giant stained glass panes colored the floor and dazzled worshipers. Now churches are made almost entirely of glass, effectively uniting the congregation with the world around them. Similarly, churches use light to symbolize their beliefs, as seen in the chapel of St. Ignatius at Seattle University in Seattle, Washington. This church uses seven different colored lights around the room, diffused and beautiful, to create a soothing visual interpretation of the seven sacraments.
Being enamored with the world around them is not new in the hearts of the religious; God's wonders are mentioned frequently in holy texts and constantly be messengers of the Word of God. However, it would appear that advances in science and transcendentalism, with figures like Kerouac and Thoreau becoming prominent in mainstream culture, are leading to a green revolution of sorts. Not only are churches starting to recycle, they are seeking to become part of the world around them.
This marks a progressive and positive step in churches which seek to modernize and continue to hold captive the hearts of their congregations. Shock, awe and beauty can incite many followers to be more faithful, or at least more punctual on Sunday mornings or Wednesday nights. As these beautiful and cutting edge buildings continue to be built they will need ministers to deliver beautiful and cutting edge sermons. If you are interested in a free online ordination, or are curious how to become legally ordained, please see the "become a minister" tab at the top of the page.