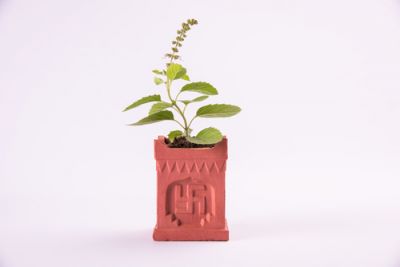 Back in the day, crooner Andy Williams had a mega-hit record called "It's the Most Wonderful Time of the Year." In this upbeat Christmas song filled with warm fuzzies, he sang about all the joys of the holiday season, including the fact that "[t]here'll be much mistltoeing and hearts will be glowing when loved ones are near."
Although there's no doubt that Christmas is indeed the biggest winter holiday celebrated around the world by Christians and secularists, did you know that November and December actually have a plethora of holidays celebrated by numerous religious groups, including Jews, Buddhists, Muslims, Hindus, Sikhs, Wiccans, and Zoroastrians? It's true. Whatever your religious persuasion, including atheist or agnostic, there's at least one winter holiday for you and yours. In fact, there are so many November and December holidays that they can't all be contained in a single article. Ergo, this three-part series. So let's begin, with all dates being for this year, 2019.
November 2–5, Chhath: Hindu
Chhathi, AKA Chhath Parv, Chhath Puja, Dala Chhath, Dala Puja, Surya Shashthi, is a four-day Hindu festival that worships the Sun god and thanks him for bestowing his blessings on the earth and granting personal wishes. Observances include fasting, taking ritual baths (in the holy waters of the Ganga River if one happens to be in India), and praying to the Sun god.
November 9–10, Mawlid al-Nabi: Muslim
Mawlid al-Nabi celebrates the birthday of the Prophet Muhammad. Muslims decorate their homes and mosques and hold parades and carnival-type events at which they read poems and tell stories about the life of Muhammad, as well as distribute food and other charitable items.
November 12, Kartik Purnima: Hindu, Sikh, Jain
This Indian cultural holiday, also known as the Festival of Lights, is celebrated on the 15th lunar day of the month of Kartik. On this day, the gods are believed to descend to earth to make themselves present in holy rivers. Consequently, believers like to wade in these waters and float lamps on them. In addition, many people attend special fairs with friends and loved ones during which they eat their favorite foods and exchange gifts, especially Tulsi plants.
November 12, Guru Nanak: Sikh
Celebrated on the same day as Kartik Purnima, and often in conjunction therewith, Guru Nanak Day, a/k/a Baba Nanak Day, celebrates the birthday of Guru Nanak, the founder of Sikhism. Festivities often begin as early as 4 or 5 a.m. with the singing of morning hymns. The Sikh scriptures are then exposed and more hymns are sung. A free communal lunch, called the Langar, follows. The idea is that the spirit of service (seva) and devotion (bhakti) requires that all people, regardless of their gender, class, caste or creed, must be offered food on this special day.
November 28, Thanksgiving: Secular
"Turkey Day," the fourth Thursday of November, represents the biggest November holiday in the US. Family dinners are the most frequent festivities, featuring such traditional favorites as turkey, stuffing, potatoes, vegetables, cranberry sauce or salad, and of course pumpkin pie. Dinner is often followed by an afternoon and evening of NFL football games on TV, or more likely long naps to sleep off the effects of all that food we knew we shouldn't eat but did anyhow. Some cities also use Thanksgiving night as their kickoff to the Christmas season. For instance, in Kansas City, the traditional Plaza Lighting Ceremony lights up the 15-block area of the Country Club Plaza. In fairly recent years, a new Thanksgiving tradition has sprung up: camping out overnight in front of a store so as to be first in line when its doors open before dawn for Black Friday sales and "door buster specials."
Read Part 2 of this series for details on more fall and winter holidays.