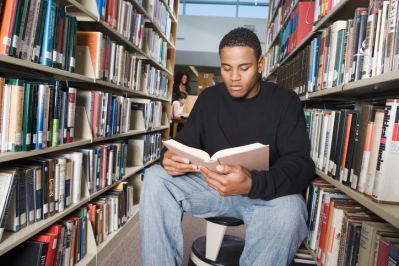 On March 2, schools across America celebrate Dr. Seuss' birthday by reading. If you need help discussing diversity and religion with your child, check out these great books that you can read together and start talking about spirituality, God and your own beliefs.
"One World, Many Religions"
Mary Pope Osborne, author of the Magic Tree House series, wrote this book that explains seven of the world's major religions. It's written for middle grade readers, but younger children could definitely learn from the book, as it has plenty of full-color pictures. You'll explore how Christianity, Judaism, Buddhism and Islam affected history, art, music and more.
"The Way to Start the Day"
This preschool picture book is illustrated by Peter Parnall, an award-winning artist that does exquisite work. Byrd Baylor wrote the prose that tells children about other ways of starting the day. It talks about the different rituals from past and present.
"Godless"
Young adult author Pete Hautman wrote this book about creating a new faith. The protagonist is an agnostic who is tired of his parents' dry religion. As he creates his own faith, with a water tower as god, he has to face questions about control, worship and faithfulness. Inventing the religion is easy, but controlling it is difficult.
"Does My Head Look Big in This?"
A female Muslim heroine decides to wear a hijab. Everyone in her circle, from her parents, friends and random people on the street seems to have a reaction. She has to deal with prejudice and taunts, all while trying to be cool at school. Ramda Abdel-Fattah adds humor to this serious subject of being faithful while looking different.
"Celebrating Harvest"
This preschool picture book from Ruth Nason takes children from harvesting fruits and vegetables to explaining why some people give thanks to God. It's part of a bigger series, "Start Up Religion," that can help explain concepts of faith to children.
"Ethics for the New Millennium"
The Dalia Lama wrote this book, which he asserts "is not a religious book." He takes a universal approach to ethics, rather than a religious approach. Although it might not be suitable for younger children, it can certainly give parents some interesting advice for helping children find a moral compass. He wrote it for Christians, Jews, Buddhists, Muslims and atheists to have a more fulfilling life.
"The Little Prince"
Antoine de Saint-Exupéry penned this poetic novella in 1943, and it's been translated into over 200 languages. The plot is simple. A pilot who is stranded in the desert meets a prince from a tiny asteroid. Although it is a children's book, it makes several deep philosophical observations about the adult world. The messages in the story will resonate with everyone in your family.
"Are You There God? It's Me, Margaret."
This Judy Blume classic, first published in 1970, is still relevant today. A sixth-grade girl questions her religious affiliation as she enters puberty. It's a frank discussion of religious topics, as well as sexual ones. Blume asks hard questions through her characters, but she doesn't evade the answers either. It could really open the door to some interesting discussions with your teenagers.
"What Is God?"
Etan Boritzer explains some of the historical concepts of God through different religious views. He celebrates the similarities while discussing what religion means and how people worship.
"The Golden Rule"
Ilene Cooper explains where the Golden Rule came from and why it's important in this book written for young elementary students. A young boy and his grandfather discuss the different variations of the Golden Rule and the implications of everyone practicing it. It's a cute book that addresses the concept concisely with endearing characters that will leap off the page and help you talk to your children about morals and ethics.