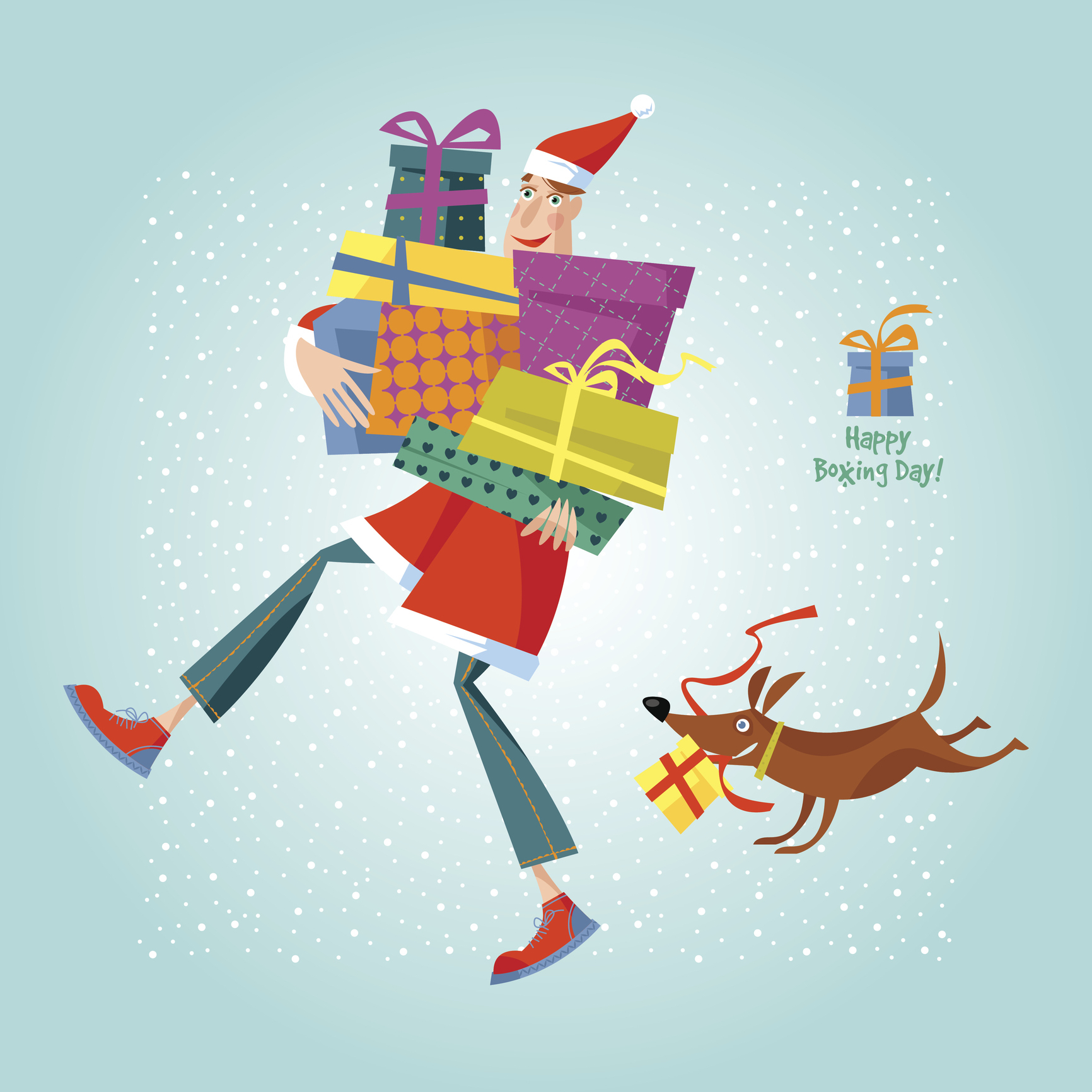 December 26, the day following Christmas, isn't just the day when everyone returns their gifts and eats leftovers. The day has much more significance than most of us realize. In the church, December 26 is St. Stephen's Day. Stephen was the first martyr of the Christian church. His story is recounted in Acts, chapters 7 and 8. He was stoned by a Jewish mob when he was preaching about the Messiah. In some countries, St. Stephen's Day is an official public holiday. Families might go to the theater or go see family on this day. In Finland, the tradition is to take a sleigh ride in a horse-drawn sleigh. People dress up in their holiday suits and parade around town before attending a dance.
Boxing Day, also celebrated on December 26, is more common in the Commonwealth. The tradition probably began in the 18th century in England, but Canada and Australia also celebrate Boxing Day. Early accounts refer to a holiday on which servants received a "Christmas-box," which was a present or gratuity given to those people who worked for the gentry. Servants who worked for the wealthy would traditionally have to work on Christmas Day and could not visit their families. On the day after Christmas, their employers would send them home with a box of money, bonuses, extra food and gifts. Over time, the custom grew to exchanging roles on December 26. Servants would pretend to be the master, while the masters would serve the servants.
A Shopping Day
Black Friday might be the biggest shopping day in the United States, but most retailers also find December 26 to be a good day to hold sales. Stores discount much of their inventory to make room for the spring items they'll need to stock up on in the upcoming weeks. Boxing Day sales are quite popular in Canada and Asutralia, but some provinces have prohibited retailers from opening on Boxing Day. In cities that have this restriction, businesses hold their big sales one day later. Now that so many stores are open on the internet 24 hours a day, some Boxing Day sales begin on Christmas Eve.
In many Commonwealth nations, Boxing Day is important to sports. The King George VI Chase is held in Great Britain on December 26. This horse race is one of the most prestigious events in the UK. Many people hold hunts on Boxing Day. Ice hockey plays some of its biggest contests on December 26. It's also traditional for rugby and soccer leagues in Britain and Australia to hold matches on Boxing Day.
The Holiday Season Continues
Kwanzaa typically begins on December 26 and it celebrates African-American heritage and values. It's a time to remember unity in the family and the nation. Many African-American families celebrate Kwanza along with Christmas and New Year's Day. Kwanza is also a time of gifts and family. It keeps the holiday spirit going and honors a tradition of Pan-Africanism.
If you're not ready for the holiday season to end, find another way to celebrate your faith and heritage. Incorporate parts of other cultures that have meaning for you and your family. With so many people having interfaith marriages, holiday traditions should be combined to remember the best parts of each culture. At the very least, it's important to know more about other religions and countries to really appreciate the diversity in our country.
Don't scoff at saying "Happy Holidays" instead of "Merry Christmas." There are many holidays celebrated throughout the winter season. Your neighbors may practice Judaism and light the menorah instead of putting up a Christmas tree. Maybe they remember the Yule season without believing in Christ's birth. Recognize that their beliefs are just as important as yours. Let's have a great Christmas season.
Category: Holidays and Observances