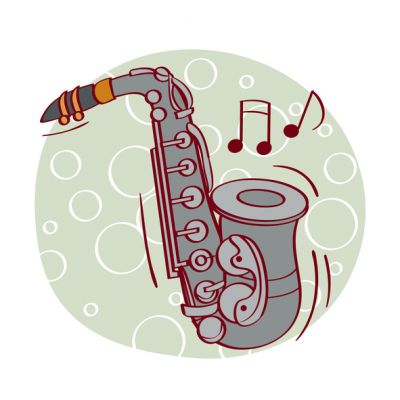 F. Scott Fitzgerald probably coined the phrase "Jazz Age," a period in American history associated with Prohibition and the roaring twenties. Because jazz was so popular in the illicit speakeasies of the 1920s, it became associated with immorality and sin. Ladies' Home Journal even wrote about the dangers of jazz in a 1921 issue of its magazine.
Jazz has come a long way since those days. In April 2001, the Smithsonian's National Museum of American History held its first Jazz Appreciation Month (JAM). The Ella Fitzgerald Charitable Foundation provided funding for this event. The intent was that it would be an annual event held to commemorate the music form that originated in the United States.
2018 JAM Recognizes Jazz Producer, Not Musician
Jazz is often considered a transformative style of music. This year, the theme of JAM is to look at the relationship between jazz and justice. JAM is not featuring a musician this year, but a producer of jazz music who tirelessly worked for the civil rights of the musicians under his label. Norman Granz is responsible for the "Jazz at the Philharmonic" concert series that was popular in the 1940s and '50s, which changed the way audiences listened to jazz. It took jazz out of the nightclubs and made it mainstream.
Granz pushed for desegregated audiences in concerts. Contracts written for his musicians would have nondiscrimination clauses. He would threaten to pull musicians out of a concert if the audience was segregated. Granz never wrote a piece of jazz music himself, but his impact on the genre is legendary. He was instrumental in Ella Fitzgerald's career.
Celebrate JAM
The Smithsonian offers concerts and educational programs the entire month of April to celebrate jazz in the United States. Communities with a strong jazz presence also typically offer special performances and programs in celebration of JAM. If you can't find something in your community, seek out some new music this month that celebrates jazz. These recordings celebrate the riffs of jazz and religion, giving the style a unique sound that may change your attitude about church music:
"Jazz Mass" by Vince Guaraldi
Guaraldi became famous for composing music for the animated "Peanuts" cartoons, but before he was a big name in music, he composed this piece for the Episcopal Church. In the YouTube version of the "50th Anniversary of Vince Guaraldi Jazz Mass Part One," the music doesn't start until almost 28 minutes in. Listen to the history of Guaraldi and this piece, then enjoy the music.
"Second Sacred Concert" by Duke Ellington
The most prominent song in this concert is "Heaven" performed by Swedish singer Alice Babs and saxophonist Johnny Hodges. Although a copy of this concert can be hard to find, it's worth looking for. One reviewer said that "the material is fresh … [with] novel techniques and sounds."
"Liturgical Jazz" by Ed Summerlin
Many Christian hymns written out of grief and loss have gone on to become some of the most popular songs. Summerlin wrote this piece after losing his infant daughter to a heart defect. It gives a new beat to the traditional liturgy that often becomes rote in many churches.
"Music for Peace" AKA "Mary Lou's Mass" by Mary Lou Williams
Williams temporarily gave up music after she converted to Roman Catholicism, even though she had a promising career. Dizzy Gillespie and two priests convinced her to return to composition and performing. She focused her career on religious jazz music. Listen to the mass that bears her name and hear the spiritual undertones that jazz was built on. She once said, "I am praying through my fingers when I play." They called her "the first lady of the jazz keyboard." Listen to her music to get a feel for a sacred style that is uplifting and haunting.