A star from Hot Fuzz and You Will Meet a Tall Dark Stranger performs her first wedding. Accidents ensue.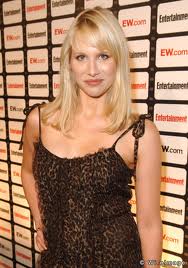 The Universal Life Church Ministries ordains hundreds of ministers every day through its quick, easy, and free online ordination process. Many of these ministers go on to officiate wedding ceremonies of friends, family, and sometimes even strangers.
British actress Lucy Punch is one of these ministers. Punch, star of such films as You Will Meet a Tall Dark Stranger, Hot Fuzz, and Dinner For Schmucks, became ordained online through the ULC in 2007 and claims "It is a great honor to be a reverend of the Universal Life Church Ministries".
Punch was recently able to officiate the wedding of a "dear friend" in the south of France. Her first experience as an ordained minister was not as elegant or refined as the red-carpet events she may be accustomed to, however. In fact, she admits that she did an awful job with her first role as reverend.
After falling asleep on the wrong train and ending up in Belgium, hundreds of miles away from the location of the wedding, Punch discovered that being a minister is no cakewalk. Her wedding day misfortunes included losing her ceremony notes, stage fright, and even getting the wedding ring stuck on her own finger! Punch had this to say about the ceremony:
"And then half an hour before I'm doing the service I lose what I'm supposed to say... but the worst (thing) was... They're looking into each other's eyes and I've got their rings and I was shaking; I was so nervous. I'm playing with her ring and I'm putting it on my finger and she's got teeny fingers, and I couldn't get it off... I nearly married myself to my friend's fiance."
Punch's experience should serve as an example for ULC Ministries ministers who are hesitant about officiating wedding ceremonies. The loving fiances were able to enjoy their ceremony despite an long series of miss-steps on the part of the wedding officiant. Most couples married by a ULC minister would agree that the intimate, meaningful, yet informal ambiance of their weddings make mistakes on the part of the officiant easy to forget.