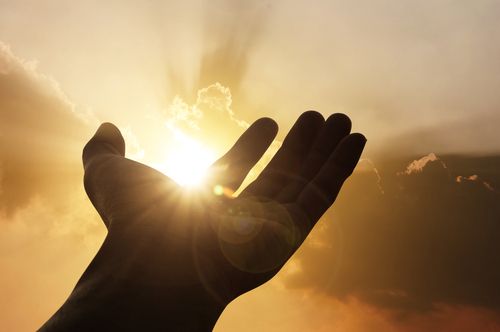 Communities of faith provide many benefits to their members. They give them a communal sense of purpose, allowing them to be a part of something bigger than themselves. They also offer a way to get closer to God or become more spiritually mature. A church can also provide a social outlet for those who need a safe space to explore their beliefs.
Another reason people are drawn to various spiritual practices is the promise of rest. People who profess some type of religion also often report a sense of peace, even when the world is in turmoil. They know that, while life will always bring challenges, they can fall back on their faith communities for support. There are several ways that religious organizations can serve as havens for those who need them.
Physical
Many people face illness and other physical obstacles. The activities and daily routines that others seem to take for granted can become infinitely more difficult when they are unwell. Even if the afflicted person has a strong support system in their family, physical maladies can be draining on many levels. 
A loving faith community can provide supplemental support. Volunteers can make life easier by taking care of a few tasks:
Running errands
Cleaning the home
Doing laundry
Cooking meals
Providing transportation to appointments
Even an organization that exists for spiritual purposes can meet practical needs. These are just a few ways to show people who are going through a tough illness that they are not forgotten. 
Mental
There are many practical concerns that extend beyond physical wellness, and they can take a toll on the mind, too. Many people experience financial difficulties and struggle to meet the needs of their families. Others are so busy they feel as if they don't have enough time to spend with the ones they love. Burnout is at an all-time high, as are instances of depression and anxiety. 
These are all effects of a scarcity mindset. Faith offers the alternative view that believers have all they need to live full lives. Jesus talked about living an abundant life, and leaders such as Deepak Chopra offer practical ways to embrace all that the universe has to offer. People of faith can ease their minds through meditation and prayer.
Emotional
Another way that the church can ease the weariness in people's souls is by meeting their emotional needs. Humans are communal creatures. Everyone needs a place where they feel they belong and are loved. Many find such a place in their congregations.
Many churches have small group ministries specifically designed to provide emotional support to their members. In these groups, people share their burdens with trusted others who may offer advice, practical help, or simply a compassionate ear. It's easier to remember they're not alone when there are other people who are committed to walking through difficult situations with them.
Spiritual
The main goal of most faith organizations is to attend to the spiritual needs of not only their members but the communities around them. For many people, religion provides answers to the big, existential questions about the nature of humanity and its relationship with the divine. Faith gives them hope when they might otherwise despair and teaches them how to love God and others. 
The human experience can bring disquiet on several levels, but the good news is that religion can provide relief to some of this distress. Whether people are experiencing internal turmoil or practical challenges, their faith can make them whole again. Spiritual communities have the opportunity to provide sanctuary to all who suffer by introducing them to spiritual practices that bring them peace.