How to get Ordained in New York to Officiate
Written and reviewed by the wedding law liaison team at the Universal Life Church.
New York is a state unlike any other, not just generally speaking, but specifically as it pertains to performing a wedding. Even if you know how to marry someone in other states, you should read this guide if you are asked to officiate a ceremony in New York. It will explain how to become a wedding minister, how New York differs with its process, and how to ensure the ceremony is legally binding.
Here are the basic steps for officiating a wedding: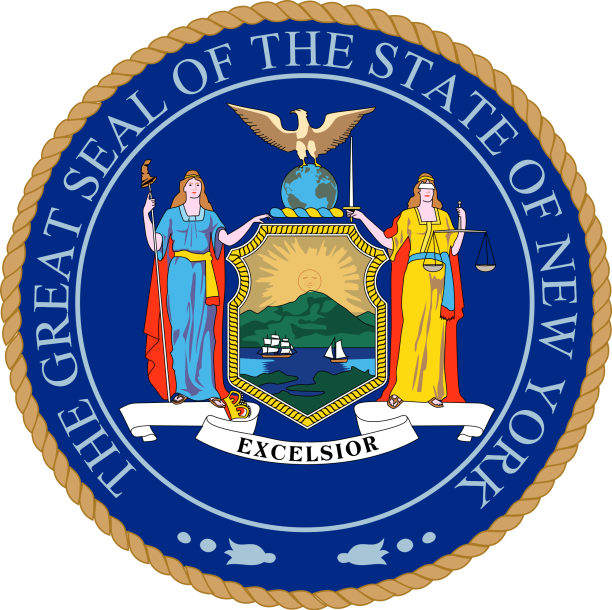 Getting Ordained in New York

Regardless of where in the state you are officiating the ceremony, the first step is to become a marriage officiant with the Universal Life Church. Just complete the free online ordination application found here on our website; the entire process takes only a few minutes. Legally licensed ministers of the ULC perform marriages all across the state of New York on a regular basis. Soon you will be officiating a wedding too; click the button below to get started.

How Do You Perform a Wedding in New York

New York has some unique rules when it comes to wedding officiants. When determining what ministerial documents will be required to perform a wedding in this state the most important distinction is where the wedding ceremony will geographically take place

If the wedding is taking place within the 5 boroughs of New York City (Manhattan, Brooklyn, Queens, Staten Island, or the Bronx), you must purchase and submit the New York City Wedding Set. It will not be possible for you to purchase all the required documents of this package piecemeal, so if you've ordered a different package or your ordination certificate separately, you will need to contact the ULC to set up an exchange or make an additional purchase. This package contains everything you will need, as well as instructions on how to use it.

For weddings taking place in any city or township outside of New York City, ministerial registration is generally not required before you can perform the ceremony. However, we strongly recommend obtaining credentials in case local officials contact you after the wedding wanting to see proof of your good standing with the church. You can order our most popular package here: Classic Wedding Set.

Select a county to see contact information for each office:

New York Wedding Officiant Requirements

Unlike most states, marriage licenses in New York are issued by city and town clerks. These can only be obtained by the affianced couple. Note: marriage licenses issued in New York can be used for weddings taking place anywhere in the state. Please take note, though, that it is the location of the wedding that determines what documents the minister will need to supply, not the location of the office issuing the marriage license.

You may have heard about a new option in New York that allows people to become one-time marriage officiants. To learn more about the key differences between getting ordained and this one-day marriage license provision, please visit our guide to becoming a one-day marriage officiant in New York.

In New York, couples must wait 1 day after obtaining the marriage license before they are able to hold the ceremony. The license is valid for 60 days and the wedding and the submission of the completed license must take place within that time frame.

How to Get a New York Marriage License

As a minister, you should be aware of the existing marriage laws in New York. For example, if the couple plans to get a New York City marriage license, you should double-check that they understand how marriage licenses work in this state. In New York state, the license is valid for 60 days. There is a mandatory 1-day waiting period between the time it is picked up, and when the ceremony can be legally performed. Finally, make sure they're aware that the signed marriage license must be returned to the issuing office by the date of expiration.

New York's Top Wedding Venue
Tribeca Rooftop

How Do You Officiate a Wedding?

Now you're finally ready to perform the wedding! Please feel free to utilize the resources linked below. They contain helpful tips and information on every aspect of performing a wedding. Constructed with our wedding officiants in mind, they'll show you everything you'll need to plan the perfect ceremony.

Many professional ULC ministers use these resources on a regular basis!

Signing the Marriage License in New York

Now there's just one final step, and it's important that this is done correctly. After the wedding, you must sign the marriage license along with the couple and their witnesses. Your official title will be "Minister"; for ceremony type, put "Religious", for denomination, write "Non-Denominational"; if it asks for the address of the church, list your personal ministry or home address. Do not put the address of the ULC headquarters. No minister license number is required.
New York Marriage Laws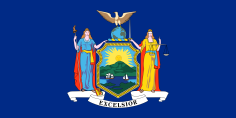 Marriage in New York State is governed by Section 11 of the New York State Domestic Relations Law. This section explains who is authorized to perform weddings in the state. Among those approved are ministers of the ULC. Below, you will find that we have reproduced the relevant excerpts of this code:
NY Dom Rel L § 13 (2019) § 13. Marriage licenses. It shall be necessary for all persons intended to be married in New York state to obtain a marriage license from a town or city clerk in New York state and to deliver said license, within sixty days, to the clergyman or magistrate who is to officiate before the marriage ceremony may be performed. In case of a marriage contracted pursuant to subdivision four of section eleven of this chapter, such license shall be delivered to the judge of the court of record before whom the acknowledgment is to be taken. If either party to the marriage resides upon an island located not less than twenty-five miles from the office or residence of the town clerk of the town of which such island is a part, and if such office or residence is not on such island such license may be obtained from any justice of the peace residing on such island, and such justice, in respect to powers and duties relating to marriage licenses, shall be subject to the provisions of this article governing town clerks and shall file all statements or affidavits received by him while acting under the provisions of this section with the town clerk of such town. No application for a marriage license shall be denied on the ground that the parties are of the same, or a different, sex.

View the New York Statutes on the official government state website.