"Legalize, regulate, and tax"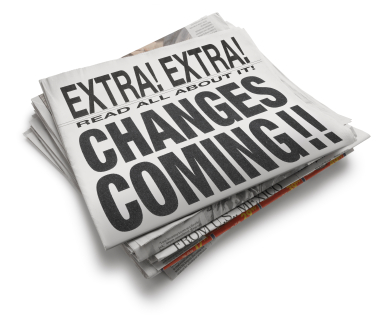 On Sept. 23, 2012 the editorial board of The Seattle Times, Seattle's major daily newspaper and winner of eight Pulitzer Prizes, announced their support for an initiative that will legalize marijuana throughout Washington. The top headline of that day's Opinion Section urged readers to vote for the initiative, I-502, so that the Washington state government could "Legalize, regulate, and tax marijuana."
I-502 would allow marijuana to be used recreationally across Washington by anyone over the age of 21.
To justify their position, the editorial board pointed to the following facts:
There is no lethal dose for marijuana and it does not induce people to commit acts of violence or "brigandage."
The negative effects of marijuana use and abuse are no greater than those caused by alcohol, which is commercial.
Marijuana has been effectively decriminalized in Seattle for several years and no increase in marijuana-related crime or road deaths have occurred.
The legalization of marijuana will add more than $400 million to Washington's coffers, a helpful boost to the budget as it currently struggles to fund programs around the state.
Similar to the prohibition of alcohol in the early 20th century, marijuana's criminalization is not effective at keeping it out of the hands of U.S. citizens and funds drug-related crime and criminals.
Marijuana and alcohol are both illegal for children, and this will not change if I-502 passes. Furthermore, the illegal substance (marijuana) is easier for children to acquire than the one that is controlled and regulated by the government.
To summarize their sentiments about I-502, the editorial board made the following statement:
"Marijuana prohibition does not work. The better policy is to legalize it, license it, regulate it, and tax it."
This endorsement surprised many. Despite being from a city and state known for leaning well left of center, The Seattle Times editorial board has developed a reputation for consistently coming out in favor of conservative policies and politicians. The logic behind The Seattle Times' endorsement has caused many former skeptics, both in and outside Washington State, to reconsider their negative opinion of marijuana and has encouraged others to support it outright.
Marijuana legalization effort enjoys strong support
The legalization of marijuana enjoys high support in Washington. Polls indicate that I-502 will pass when it is voted on in November. King-TV, a Seattle-based television station, reports that 58% of people who responded to a poll conducted by SurveyUSA are planning on voting in favor of the legalization of marijuana while only 21% said they were planning on voting against it.
Former Republican legislator and Sheriff of King County, the largest county in Washington, says he plans on voting for I-502. The sheriff, Steve Strachan, cited his experience as a campus police officer where he observed marijuana being easier for children to acquire than alcohol.
"I think the current situation [involving marijuana] is bad for the rule of law, bad for the criminal justice system and and it sends a bad message to our kids," Strachan said.
Other significant supporters of I-502 include U.S. Attorney John McKay, Seattle City Attorney Pete Holmes and ACLU of Washington Drug Policy director Alison Holcomb.
The Universal Life Church Ministries's stance
While we do not support the legalization of marijuana, many of the arguments made by The Seattle Times editorial board and I-502's supporters about why marijuana should be legalized are identical to our reasoning behind supporting the nationwide legalization of medical marijuana.
The benefits of medical marijuana far outweigh the costs associated with them. As the Times argued, the negative side effects of marijuana are marginal to begin with and are insignificant when compared to the dangers posed by the legal, licensed and regulated drug of alcohol. Nationwide legalization of medical marijuana also does not pose a threat to America's children because, as the example of alcohol proves, regulation is an effective way of keeping it out of their hands. In short, it is unfair that people whose quality of life would be improved by medical marijuana should be denied their treatment by the fear-mongering of the ill-informed and prejudiced.
While it is unlikely that the revenues from medical marijuana sales in Washington will ever reach the $400 million projection for marijuana sales post-decriminalization there, money earned by Washington and the other states will undoubtedly be a major boost to their budgets. Despite disagreeing with the outright legalization of marijuana, the ULC Ministries does applaud the initiative's plan to devote marijuana revenues to Washington health programs, Department of Health and higher education institutions.
Furthermore, the strong support of I-502, especially amongst parties who do not normally take the liberal side of issues, strongly suggests to the ULC Ministries staff that there has been a sea change in public opinion toward the nature of marijuana and its benefits. Evidence for such a sea change exists in the aforementioned SurveyUSA poll. While 58% support for I-502 might not seem like a sure sign that people are opening up to the idea that medical marijuana is socially beneficial, it is an incredibly significant sign of support when you consider the slight margins that bring new laws and politicians into being and office in both Washington and the rest of the country. It certainly suggests to the ULC Ministries staff that Washington, and perhaps America as a whole, is ready for medical marijuana reforms.
At any rate, the logic behind keeping a medicinal substance illegal when the people who are supposed to enforce the laws against it are actively supporting its decriminalization escapes us.
Why Universal Life Church ministers should support pro medical marijuana organizations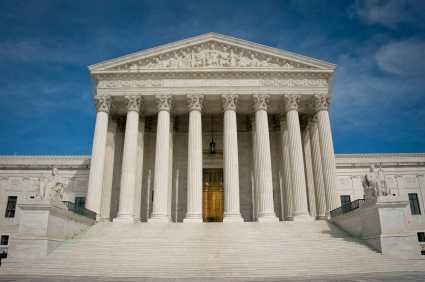 With this in mind, the Universal Life Church Ministries would like to reiterate its support for organizations like Americans for Safe Access (ASA) which campaign vigorously across the country to legalize medical marijuana. Their persistence in the face of overwhelming hurdles and prejudice from hateful and ill-informed people demonstrates their firm belief in their cause: the advancement of medical marijuana therapeutics and research. We applaud ASA for their efforts and urge ULC ministers everywhere to do the same.
On Oct. 16, an appellate court in Washington DC will end a decade long legal battle started by ASA that may permanently change the Schedule I status of marijuana, enabling it to be classified as a beneficial medicine and not just a harmful and illicit drug. If you, as a Universal Life Church minister, would like to give time, effort, or money to help legal medical marijuana, please visit ASA's website. There you can inquire about what you can do to make legalized medical marijuana a reality in your state.