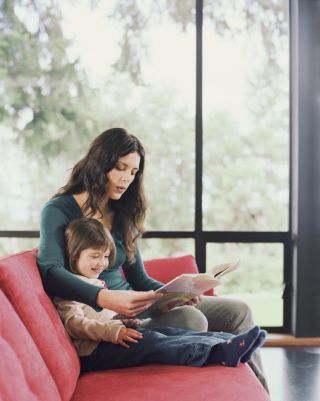 Young girls need heroines that will fill their minds of possibilities. In the past, it's been challenging to find interesting stories of women who made a difference. Fortunately, publishers have taken notice and have produced books that honor the female community. Here are some of the current offerings that you might want to check out and share with the young girls (or read yourself) to provide inspiration.
"Ella Queen of Jazz" by Helen Hancocks: This short book focuses on the friendship between Marilyn Monroe and Ella Fitzgerald. Fitzgerald taught Monroe to sing. Monroe opened doors for Fitzgerald to be able sing in clubs.

"Hidden Figures: The True Story of Four Black Women and the Space Race" by Margot Lee Shetterly: If you're concerned that a young girl isn't ready for the movie, this picture book will provide a good opening.
"Trailblazer: The Story of Ballerina Raven Wilkinson" by Leda Schubert: This biography of the first black ballerina in a major touring company will show girls that they should always follow their dream. Wilkinson provides a statement at the end of the book.
"Frida Kahlo and Her Animalitos" by Monica Brown: Kahlo had a special relationship with her animals, which in turn shaped her art. It's a great introduction to a Mexican artist who many adults aren't really familiar with. Look for the Spanish version for girls who speak or are learning to speak Spanish.
"Little Leaders: Bold Women in Black History" by Vashti Harrison: This picture book features short biographies of 40 notable black women in US history. It's a beautifully designed book that is packed with information, making it a great stepping off point to find women that interest a young reader.
"Alabama Spitfire: The Story of Harper Lee and 'To Kill a Mockingbird'" by Bethany Hegedus: Introduce a young girl early to the author of one of the most popular books in the world. If you have a budding author in your circle, this book will inspire her to create a world out of the characters in her own circle.
"No Truth Without Ruth: The Life of Ruth Bader Ginsburg" by Kathleen Krull: Ginsberg faced numerous obstacles on her road to getting where she is today. This book focuses on her law career and professionalism.
"Bloom: A Story of Fashion Designer Elsa Schiaparelli" by Kyo Maclear: Get girls interested in reading by offering a beautiful book of fashion. Born a girl, Elsa was unwanted by her parents. One reviewer said the strength of this biography is that "it does not eschew the value of beauty but redefines it in new a context." The artwork is stunning.
"Who Says Women Can't Be Computer Programmers?: The Story of Ada Lovelace" by Tanya Lee Stone: This picture book highlights a woman in a STEM career. Lovelace is finally getting recognition for being a pioneer in the tech field. Even if you don't think your young girl is interested in math or science, this book could bridge a gap to prompt her to look into technology and to find innovative uses of it on her own.
"The Legendary Miss Lena Horne" by Carole Boston Weatherford: Lena Horne might best be remembered as a Hollywood performer, but she was a civil rights activist who refused to perform for the United Service Organizations to segregated audiences during World War II. The solution was to allow her to perform to German prisoners of war and black servicemen. However, the black troops were seated behind the Germans. Horne walked off stage and performed to the black soldiers, with the German POWs behind her. This book offers an interesting look at Horne's story with beautiful artwork to keep little ones interested in the story.