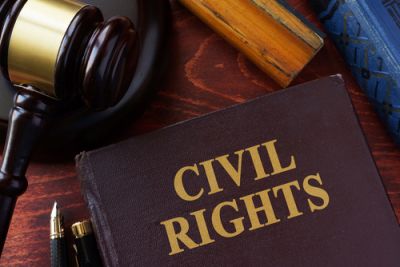 Americans remember Martin Luther King in January. February is African American History Month. Add these songs to your playlist to start a discussion about civil rights, race and resistance in your community.
John Legend "Marching Into the Dark"
This song is found on the album "Darkness and Light," which was released in 2016. This song asks, "What good is a dream when the dreamer dies?" The writers are referring to the struggles of Martin Luther King and other civil rights leaders. It's a thought-provoking song that encourages you to keep fighting even though it's a struggle.
John Legend "If You're Out There"
Mahatma Gandhi and Barack Obama inspired this song that was released in 2008. It's an encouraging song that reminds you to "be the change we want to see." The song encourages public service. It was featured at the Democratic National Convention in 2008 and included the Agape International Choir.
Bob Dylan "The Times They Are A-Changin'"
Listen to this song's lyrics and you'll realize why Dylan won the 2016 Nobel Prize in Literature for his work. It's from 1964, but the words are still appropriate today. Less than a month after Dylan released his version, President Kennedy was assassinated. The song became an international hit and has been performed by many other singers and bands in the ensuing years.
Ray Charles "Lift Every Voice and Sing"
This song is often called the Black National Anthem. Charles isn't the first person to record it, but his rendition is one of the most popular. James Wheldon Johnson, one of the first leaders of the NAACP, wrote the poem, and his brother set it to music. One of the most controversial renditions is when Rene Marie set the words of the song to the music of "The Star Spangled Banner" at a Colorado festival. It's a beautiful interpretation.
The Impressions "People Get Ready"
This is another song from the 60s that is still relevant today. Curtis Mayfield, an artist who is noted for bringing socially conscious themes into soul music, wrote it. It's more optimistic than other songs on this list and has a good message about faith and changing times.
John Coltrane "Alabama"
Alabama was home to many of the most famous moments in civil rights' history. This recording by one of the all-time jazz greats remembers the 16th Street Baptist Church bombing in 1963 that killed four little girls. Even without lyrics, you can feel the tension and sadness of the times.
Bob Marley "Redemption Song"
One of the greatest lines in this song, "emancipate yourself from mental slavery," comes from a 1937 speech by Marcus Garvey. Marley wrote the song in 1979. He was dealing with cancer and his own immortality. This song is considered one of the top political songs of all time. It's very different than many of Marley's songs; it's just him singing and playing his guitar.
Neil Diamond "Dry Your Eyes"
This song is about how people felt after Martin Luther King was assassinated. It never got a lot of attention, but it's a very moving and inspirational song that encourages you to keep going in the midst of tragedy. Here's a sampling of the lyrics:
Dry your eyes and take your song out
It's a newborn afternoon
And if you can't recall the singer
You can still recall the tune
Dry your eyes and play it slowly
Like you're marching off to war
Sing it like you know he'd want it
Like we sang it once before
Harry Belafonte "Oh Freedom"
"Oh Freedom" is a song from the post-Civil War era. Belafonte, no stranger to the civil rights movement, recorded his version in the 1960s. King considered Belafonte a confidant, and Belafonte is still an activist in many arenas for social and justice issues. Make sure to listen to the lyrics of this song that was very popular during the civil rights era.
During the next couple of months, make a point to learn more about the civil rights movement. Listening to the lyrics of these songs may help foster meaningful discussion.