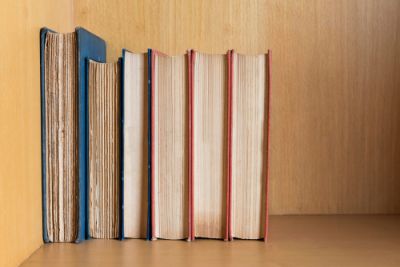 November is Native American Heritage Month. In honor of this tradition, we're offering a list of books that discuss the religion and spirituality of Indigenous peoples. In some ways, Native American traditions have common ground with Christianity. Unfortunately, the early settlers of America didn't respect those beliefs. Read one of these books this month to understand more about another culture.
"One Church, Many Tribes" by Richard Twiss
Twiss was a member of the Sicangu Lakota Oyate, cofounded Wiconi International and was a highly educated author and educator. He wanted to serve as a bridge builder "to develop understanding, respect and mutual appreciation for one another." His doctorate in intercultural studies is from Asbury Theological Seminary. This book describes how the universal church would benefit from Native influence.
"Shalom and the Community of Creation: An Indigenous Vision" by Randy Woodley
Woodley, a Keetoowah Cherokee, has several books that are excellent reads. This is one of his deeper books, so don't expect to read it through in a night. Give yourself time to process the information. Woodley compares the Jewish idea of shalom with Native American Harmony. It's hoped that the parallels can bring reconciliation between Europeans, Westerners and Native Americans. If you want something less intense, go with "Living in Color: Embracing God's Passion for Ethnic Diversity."
"The Wind Is My Mother: The Life and Teachings of a Native American Shaman" by Bear Heart
This book is an autobiography of a Native American Shaman, but it will take you deep into his culture. Bear Heart was a spiritual leader in the Muskogee-Creek Nation, but he was also an ordained minister in the American Baptist Church. He served as a counselor for the firemen who dealt with the Oklahoma City bombing. Bear Heart was a remarkable man who shared his wisdom with nontribal people. This is one of his quotes:
"Live hopefully. It does not matter what happens, what your circumstances are, you have something to connect with. When you yourself cannot solve a problem, there's a problem-solver available — lie down on this Mother Earth, she'll caress you. She still gives you energy, and she still says, 'Look up to the Creator. Talk to Him, pour your heart out. The answer will come.'"
"Rainbow Medicine: A Visionary Guide to Native American Shamanism" by Wolf Moondance
Wolf Moondance has Osage and Cherokee heritage. She's written several books on Native American spirituality, using her ancestry and education in psychology. This book is just 192 pages. It can be difficult to find a new copy, but it's an interesting read into Shamanism. Moondance guides you to find your own inner strength. Once you finish this book, make sure to check out her other works.
"Dream Catchers: How Mainstream America Discovered Native Spirituality" by Philip Jenkins
This book is the only one on the list that isn't by a Native writer. Jenkins is a professor of history and co-founder of Baylor University's program on Historical Studies of Religion in the Institute for Studies of Religion. He's highly respected in his studies of different religions. In this book, he looks at the changing attitudes of white Americans toward Native religions, and he discusses how the New Age appropriates Native sacred spaces. It's worth a look.
"Dancing the Dream: The Seven Sacred Paths of Human Transformation" by Jamie Sams
Jamie Sams may not sound like a Native name, but she is half French and half American Indian, with ancestors from the Cherokee, Seneca, Choctaw, and Mohawk tribes. In this book, she talks about the spiritual journey each person takes. One reviewer called this book a "blueprint for transformation." Sams is widely regarded as one of the leading teachers of Native American wisdom. Any of her books would be a great read.
Celebrate Native American Heritage Month and learn something new by checking out one of these books.