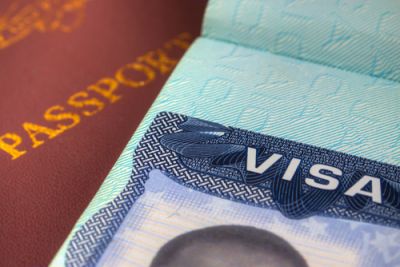 Immigration has been one of the top political and social issues in America for many years. Washington politicians need to find lasting solutions that promote human rights and protect innocent victims. Adults have a hard time understanding the issues, children and teens even more so. Delving deeper into the immigration experience builds empathy and knowledge. Although the political aspect is quite complex, the social aspect can be easier to understand. Here are six books that can help children learn more about immigration.
Kind of Kin
Rilla Askew authored this literary novel about immigration in Oklahoma. It's definitely a book for teenagers, but it takes a unique look at how the laws affect individuals. In Oklahoma, it's illegal for individuals to help undocumented immigrants, even simply taking someone to the doctor. Young readers should relate to 10-year-old Dustin, one of the point-of-view characters, who is sent to live with his aunt after his grandfather goes to jail for harboring illegal immigrants in the barn. His cousin is married to an undocumented immigrant. It's a thought-provoking look at a different side of the debate. Adults and teens should pick this book up and read it together while discussing the issues.
Pancho Rabbit and the Coyote: A Migrant's Tale
Duncan Tonatiuh penned this fable about the lengths Central American families will take to find a better life across the border in the United States. It's written for kids ages 5 to 10. It won multiple awards in 2013 when it was published and has earned rave reviews for its cultural references and folklore. It can be disconcerting for younger readers to hear about the border's barriers and patrols, but children can gain a better understanding of why this issue is so important.
A Long Walk to Water
This book for junior high readers is based on the true story of Salva, one of Sudan's lost boys who came to America before returning to Sudan. Nya, a young girl in Sudan, is the other narrator in the book. Their stories intersect when Salva builds a well in Nya's village. Nya no longer has to carry fresh water to her home, which allows her to go to school. Young readers should better appreciate the basic elements of life that are often taken for granted.
Enrique's Journey: The True Story of a Boy Determined to Reunite with His Mother
Sonia Nazario won a Pulitzer Prize for telling the story of Enrique through a journalistic series in the Los Angeles Times. This book is an adaptation of the series, written for junior high to high school readers. Enrique comes to America as a 16-year-old boy, searching for his mother who left him 11 years earlier when she illegally came to America. It's an inspiring true story that demonstrates how the hope of a better life pulls so many people over the border.
Mamas Nightingale: A Story of Immigration and Separation
This story, written for elementary grade readers, is from Edwidge Danticat, the youngest National Book Award nominee ever. Danticat uses her Haitian heritage to tell the story of Saya, whose mother has been sent to an immigration detention center. Mom sends Saya bedtime stories. Saya's father works to reunite the family. Saya must deal with her loss while still having hope that mama will come home.
First Crossing Stories About Teen Immigrants
Don Gallo brings together 11 moving stories about teenagers who came to the United States. The teen immigrants are from many different countries, including Venezuela, Palestine, Romania and more. The standalone stories are short enough to engage teenagers who aren't fond of reading, but each story has attitude and different experiences to help American youth understand the immigrant experience.