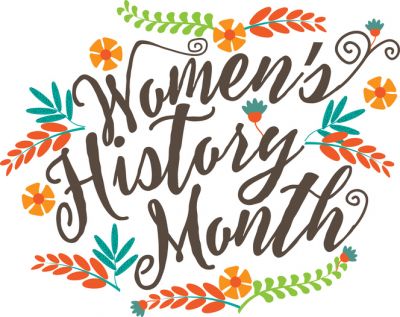 The list of Americans canonized by the Roman Catholic Church is a short one. Most of the people considered American saints were not even born in the United States, but in Europe. Elizabeth Ann Seton, known for her contribution to education for women, is the first saint to have been born in America. However, Katharine Drexel is considered the first saint to have been born a US citizen. Her contribution to social justice and education should be remembered.
Katharine's Early Life
Katharine Drexel was born into a wealthy family in 1858 in Philadelphia. Her birth mother died when Katharine was just a few weeks old. She would be cared for by an aunt and uncle for a few years until her father remarried and brought the family back together. From all accounts, Katharine's stepmother raised her well. Private tutors taught Katharine and her sisters. The family also provided a lot of assistance to the poor in the community. It's said that Katharine's stepmother taught her to seek out those too proud to ask for help, but to be quiet about it.
When Katharine was 21, she made her social debut, which was expected of a woman of her family's wealth and position. But wealth and power could not keep her family safe from death. Her stepmother died from cancer. Her father died in 1885. It's estimated that he left an estate of over $14 million to be shared between Katharine and her two sisters. Fortunately, the women were very well-grounded in their faith and morals. One of the first things the women did was contribute to a mission in South Dakota.
Joining the Ministry
Katharine had already been thinking about joining a contemplative order before her father died, but her bishop, her religious advisor, had told her to "wait and pray." After her father's death, Katharine and her sisters went to Europe. As part of their trip, they sought out Pope Leo XIII to ask him for missionaries to staff the Indian missions that were being financed by the family. After the Pope suggested that Katharine become a missionary herself, she decided to become a nun.
Religious Life
Drexel became Mother Katharine once she professed her vows. She established the Sisters of the Blessed Sacrament for Indians and Colored People, a religious order that diligently worked to provide education to Native Americans and African Americans. Although she faced oppression, she established 145 missions and 62 schools throughout the United States that provided a quality education for all children. The Sisters of the Blessed Sacrament were also responsible for founding Xavier University, the first and only historically black Roman Catholic institution in the United States. She was a frontrunner in civil rights.
Her Legacy
Unfortunately, upon Mother Katharine's death in 1955, the Sisters of the Blessed Sacrament lost the support of her estate. Her fortune was distributed according to her father's wishes. He gave his daughters control of his wealth upon his death, but his fortune was to pass to his grandchildren or to charities that he designated in the event none of the girls had any children. Neither of Mother Katharine's sisters had offspring. Although the Sisters no longer had access to the Drexel fortune, they still carry out her mission in the United States and Haiti.
In 1966, Pope John Paul II began her cause for beatification. It would take 22 years, but in 1988 she was beatified. Her canonization occurred in 2000, declaring her Saint Katharine Drexel. The Vatican remembers her for her love of the Eucharist, her courage in social justice for minorities and her pursuit for quality education for all. Her story is kind of a reverse Cinderella fairy tale. She had riches and gave it all up for a life of poverty and service to others.